Happy Blood Drive Coordinator Appreciation Week
Celebrating YOU all week, Sept. 24 - 30!
SHARE YOUR "WHY" FOR HOSTING BLOOD DRIVES
Vitalant is excited to celebrate our volunteer blood drive coordinators during our third annual Blood Drive Coordinator Appreciation Week, during which we celebrate the vital impact coordinators make on patients throughout the year. Our coordinators' commitment to hosting blood drives and inspiring donors to give provides hope and healing to patients. Without you, we could not carry out our mission of saving lives. You provide convenient locations for donors to donate at places of work and worship, at schools, community locations and more.
Blood Drives Help Patients Like Brooke
Your commitment to being a blood drive coordinator with Vitalant helps secure blood for patients like Brooke who was born with a rare blood disorder called beta thalassemia. Her body doesn't make red blood cells properly, so she doesn't get the oxygen required to function normally. As a result, she needs blood transfusions monthly in order to survive.
"I've received more than 250 units (as of Jan. 2023) of blood throughout my lifetime, and I am so grateful for all of Vitalant's incredible blood donors and blood drive coordinators who volunteer their time to help patients who depend on regular blood transfusions. Without these amazing volunteers, I wouldn't be here today."

Because of you, life doesn't stop. Please watch Brooke's story below.
Blood Drive Coordinator Highlights

Cathy Flores
Cathy Flores recently coordinated the 10th Annual AOKFLAG Zombie Blood Drive in Flagstaff, Arizona. In fact, the AOKFLAG Zombie Blood Drive earned Cathy the Association of Donor Recruitment Professionals (ADPR) award for Most Creative Blood Drive in 2017. The primary force behind this awesome blood drive is Cathy. She hosts several drives, and the largest and most creative among them is the Annual Zombie Blood Drive.
Read More.

Bonnie Bouschet
Meet Bonnie Bouschet of Flagstaff Mall in Flagstaff, Arizona. Bonnie has been hosting blood drives for 13 years and has no plans to slow down! Bonnie hosts 13 blood drives a year, including critical need drives. In 2023, Bonnie responded to an urgent need for blood by adding a fourteenth blood drive that year, and we are so thankful that she did.
Read More.

Nicole Young
Meet Nicole Young, a volunteer with the Holbrook Volunteer Fire Department. Nicole started coordinating blood drives in June of 2018 and in less than five years, she has increased blood drive frequency, engaged more donors and collected over 950 blood donations. Nicole's blood drive average is 54 pints of blood. WOW!
Read More.

Michael Foulk
Michael connected with Vitalant during the pandemic. He was looking for new ways to engage the local community while elevating his business profile. As some of the restrictions around in-person gatherings started to lift, he decided to use a great big space at Gilman Brewing Company in Berkeley, CA to host a blood drive.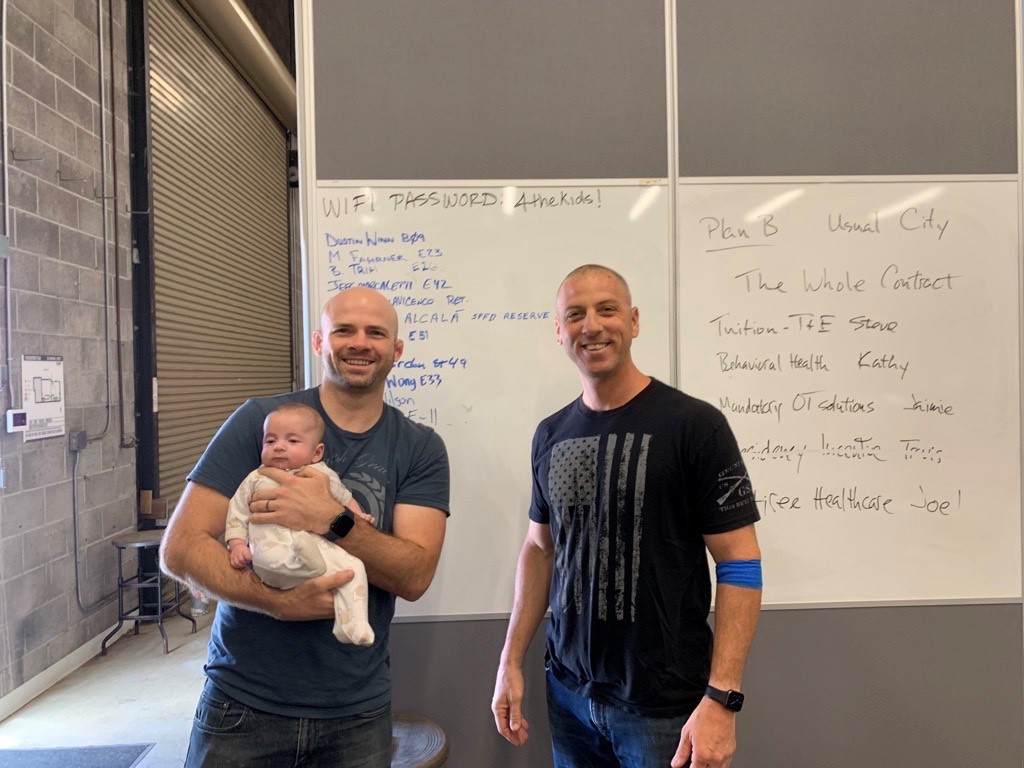 Jeff Marcaletti
Jeff is a new blood drive coordinator for the San Francisco Fire Fighters Local 798, the labor organization of proud men and women who serve as firefighters and emergency medical responders protecting San Francisco. They've been a dedicated blood drive partner since 2001.
Read More.