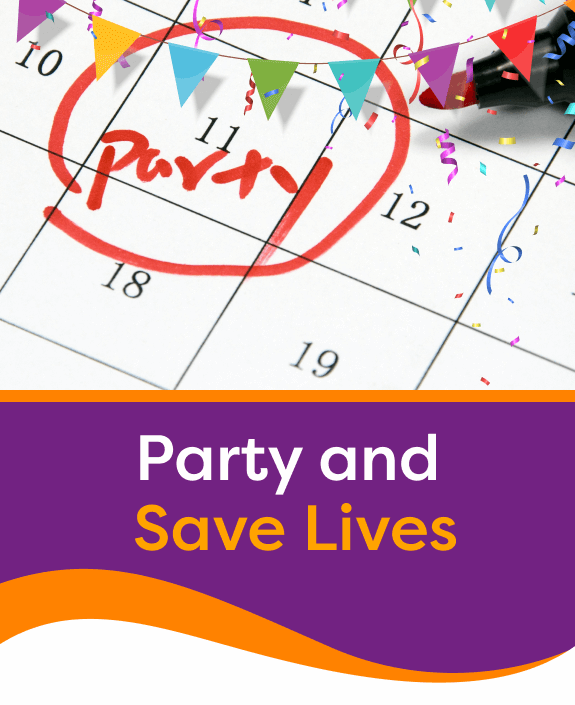 Turn Your Birthday into a Lifesaving Event
Congratulations on your upcoming birthday! Make it one you'll never forget. Here are some simple ideas that will turn your special day into a dream come true for hospital patients.
Host a Virtual Blood Drive. It's a party without having to buy decorations or a cake! Learn more.
Share your unique referral code, located in your online account, using our Refer a Friend program. This easy-to-use program allows you to email your referral code to friends and family directly from your online donor account. It's a simple way to ask them to donate blood and you get to keep track of their blood donations online.
Party at a donation location. Invite friends to come with you the next time you give blood. You could even bring party hats and a few simple decorations. We already supply the snacks! Ask your partygoers to make a blood donation appointment at the same date and time as you. Or, post it on social media with a link to the appointment scheduling webpage.
Give hospital patients the gift of life while giving yourself memories for a lifetime.
Thank you and Happy Birthday!
Because of you, life doesn't stop.