It

's Hero Time. Save Lives Today.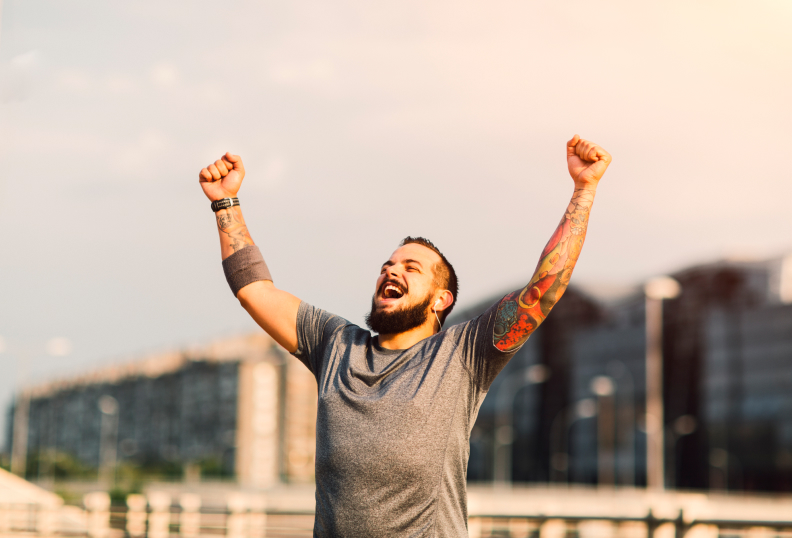 MAX Award Winners
We are grateful to the many donors who became MAX Heroes this year by most often giving the types of donations to better match the needs of Arizona hospital patients. With heartfelt appreciation, Vitalant presents the 2019 MAX Hero Awards!
(Listed in alphabetical order by last name)
G = These donors gave granulocytes, a special blood component that helps fight infection.
H = These donors gave platelets on short notice when their Human Leukocyte Antigen matched a specific patient, reducing the chance of platelet rejection.
| | | | | | | | |
| --- | --- | --- | --- | --- | --- | --- | --- |
| LAST | FIRST | | AWARD | | % | | |
| Aavang | Michael | | Super Nova | | 100% | | H |
| Abbott | Pamela | | Constellation | | 80% | | |
| Adair | Heather | | Constellation | | 80% | | G |
| Adkins | Laurie | | Star | | 70% | | |
| Albu | James | | Super Nova | | 100% | | |
| Aldama | Elizabeth | | Star | | 70% | | |
| Alger | Kevin | | Star | | 70% | | |
| Alinder | Erik | | Star | | 70% | | |
| Allen Borcher | Mark | | Galaxy | | 90% | | |
| Anderson | Michael | | Constellation | | 80% | | H |
| Anderson | Sharon | | Star | | 70% | | |
| Applebay | Sean | | Super Nova | | 100% | | |
| Armstrong | Earl | | Star | | 70% | | |
| Arreola | Jasmine | | Star | | 70% | | |
| Ashton | John | | Constellation | | 80% | | |
| Aswege | Elaine | | Super Nova | | 100% | | |
| Avrea | Brandalyn | | Super Nova | | 100% | | |
| Baines | Pierre | | Star | | 70% | | |
| Baird | Helen | | Constellation | | 80% | | |
| Baker | James | | Star | | 70% | | |
| Barber | Peggy | | Super Nova | | 100% | | |
| Barone | Edward | | Star | | 70% | | |
| Bauer | George | | Galaxy | | 90% | | H |
| Bauer | Stephan | | Super Nova | | 100% | | |
| Baumann | Barbara | | Star | | 70% | | H |
| Baumann | James | | Star | | 70% | | H |
| Bazzell | Tamara | | Constellation | | 80% | | |
| Beaman | Lyanne | | Star | | 70% | | |
| Beimers | Leann | | Star | | 70% | | |
| Benedetti | Joseph | | Super Nova | | 100% | | H&G |
| Benham | Michelle | | Constellation | | 80% | | |
| Berg | Dale | | Star | | 70% | | G |
| Bergner | Kevin | | Super Nova | | 100% | | |
| Birkholz | Leslie | | Star | | 70% | | H |
| Bixler, Jr. | Harold | | Super Nova | | 100% | | H |
| Blackburn | Damion | | Super Nova | | 100% | | |
| Blessum | Dawn | | Star | | 70% | | |
| Blue | George | | Constellation | | 80% | | |
| Bobkovich | Victoria | | Constellation | | 80% | | |
| Bohlman | Robert | | Galaxy | | 90% | | |
| Bone | Mary | | Star | | 70% | | |
| Booth | Donald | | Star | | 70% | | |
| Bosshardt | Norman | | Super Nova | | 100% | | |
| Boudousquie | Stephen | | Super Nova | | 100% | | |
| Boyle | Christopher | | Super Nova | | 100% | | H |
| Bozzuto | Jeffrey | | Star | | 70% | | |
| Bradbury | Alyssa | | Galaxy | | 90% | | |
| Bradley | Diane | | Star | | 70% | | |
| Brennand | Thomas | | Star | | 70% | | |
| Brost | Robert | | Galaxy | | 90% | | |
| Brown | Linda | | Star | | 70% | | |
| Brunton | Jacqueline | | Constellation | | 80% | | |
| Bruso | John | | Super Nova | | 100% | | |
| Bryant | Gary | | Super Nova | | 100% | | H |
| Burk | John | | Star | | 70% | | |
| Burns | Scott | | Constellation | | 80% | | |
| Burroughs | Gerald | | Constellation | | 80% | | |
| Cali | Richard | | Super Nova | | 100% | | |
| Camiliere | James | | Star | | 70% | | |
| Camp | Jodie | | Super Nova | | 100% | | |
| Camp | Richard | | Super Nova | | 100% | | |
| Campanaro | Johanna | | Star | | 70% | | |
| Campbell | Paul | | Constellation | | 80% | | H |
| Campbell | Stephen | | Star | | 70% | | H |
| Carefoot | James | | Super Nova | | 100% | | |
| Caretto | Thomas | | Galaxy | | 90% | | |
| Carlson | James | | Galaxy | | 90% | | |
| Carr | Paul | | Galaxy | | 90% | | H |
| Carroll | Lawrence | | Galaxy | | 90% | | |
| Carter | Alastair | | Galaxy | | 90% | | |
| Catheline | Teresa | | Star | | 70% | | |
| Champagne | Jason | | Galaxy | | 90% | | |
| Chapman | Thomas | | Galaxy | | 90% | | H&G |
| Charron | David | | Super Nova | | 100% | | |
| Chase | Debra | | Constellation | | 80% | | |
| Chase | Gordon | | Super Nova | | 100% | | |
| Chilton | Leslie | | Super Nova | | 100% | | |
| Chuchro | William | | Galaxy | | 90% | | |
| Clark | Lowell | | Galaxy | | 90% | | |
| Clark | Steven | | Galaxy | | 90% | | H&G |
| Clarkson | David | | Super Nova | | 100% | | |
| Clauss | Martin | | Constellation | | 80% | | H |
| Cleary | Linda | | Super Nova | | 100% | | |
| Clement | Ross | | Star | | 70% | | G |
| Coleman | Juanita | | Star | | 70% | | |
| Coleman | Betty | | Super Nova | | 100% | | |
| Comes | Tanner | | Super Nova | | 100% | | |
| Conklin | Andrea | | Constellation | | 80% | | |
| Conrad | Kent | | Star | | 70% | | H |
| Cook | Daniel | | Star | | 70% | | |
| Coolen | Harry | | Star | | 70% | | |
| Crane | Nathan | | Constellation | | 80% | | |
| Crawford | Michael | | Super Nova | | 100% | | |
| Cummings | Colleen | | Galaxy | | 90% | | |
| Cummuta | Lois | | Star | | 70% | | |
| Curry | Thomas | | Galaxy | | 90% | | |
| Cushing | Caroline | | Star | | 70% | | |
| Cushing | Patricia | | Super Nova | | 100% | | |
| Cutter | William | | Super Nova | | 100% | | |
| Dallmann | Kenneth | | Constellation | | 80% | | H |
| Dallmer | Gary | | Super Nova | | 100% | | |
| Daly | Cecil | | Galaxy | | 90% | | |
| Davidson | Cal | | Constellation | | 80% | | H |
| Davidson | Raymond | | Star | | 70% | | |
| Davis | Donald | | Super Nova | | 100% | | |
| De Carvalho | William | | Star | | 70% | | |
| Del Rincon Moreno | Nicolas | | Constellation | | 80% | | |
| Detlaff | Michael | | Super Nova | | 100% | | |
| Devoe | Mary | | Galaxy | | 90% | | |
| Dieter Frey | Wolf | | Super Nova | | 100% | | |
| Dingfield | Peggy | | Super Nova | | 100% | | |
| Doles | Michael | | Star | | 70% | | |
| Done | Julie | | Super Nova | | 100% | | |
| Dorame | David | | Super Nova | | 100% | | |
| Drake | Karen | | Constellation | | 80% | | |
| Dubois | Nanette | | Star | | 70% | | |
| Dugan | William | | Galaxy | | 90% | | |
| Dunlap | Tanya | | Super Nova | | 100% | | |
| Dye | Nancy | | Super Nova | | 100% | | |
| Eagar | Keith | | Super Nova | | 100% | | |
| Eaton | Frederick | | Galaxy | | 90% | | |
| Eldredge | Suzanne | | Constellation | | 80% | | H |
| Ellenberger | Ronald | | Star | | 70% | | |
| Emmelkamp | Robert | | Super Nova | | 100% | | H |
| Endres | Arthur | | Super Nova | | 100% | | |
| Ernst | Michael | | Star | | 70% | | |
| Eslinger | Steven | | Super Nova | | 100% | | |
| Evenson | Randell | | Galaxy | | 90% | | |
| Everson | Elliott | | Star | | 70% | | |
| Fallon, Jr. | William | | Super Nova | | 100% | | H |
| Fargotstein | Phillip | | Star | | 70% | | |
| Fasenfest | Jeffrey | | Galaxy | | 90% | | |
| Fedis | Gerald | | Super Nova | | 100% | | |
| Felt | Bernard | | Super Nova | | 100% | | H |
| Finkelstein | Iris | | Super Nova | | 100% | | H |
| Flemons | Estaban | | Star | | 70% | | |
| Flynn | Dennis | | Super Nova | | 100% | | H |
| Folkwein | Ronald | | Super Nova | | 100% | | |
| Fosbre | Tammy | | Constellation | | 80% | | |
| Fosse | Stephen | | Star | | 70% | | |
| Francis | Peter | | Star | | 70% | | G |
| Freimund | Sharon | | Star | | 70% | | |
| Frick, Jr. | Gerald | | Constellation | | 80% | | H |
| Frost | Michael | | Galaxy | | 90% | | |
| Ganz | Sylvan | | Super Nova | | 100% | | |
| Garcia, Jr. | Armando | | Star | | 70% | | |
| Gavlick | Gary | | Constellation | | 80% | | |
| Geedey | Margie | | Constellation | | 80% | | |
| Gentile | Randy | | Star | | 70% | | |
| Gerken | Abigail | | Galaxy | | 90% | | |
| Gilbert | Paul | | Star | | 70% | | |
| Gilman | Diane | | Constellation | | 80% | | |
| Gilmore | David | | Star | | 70% | | G |
| Gioia | John | | Star | | 70% | | |
| Givens | Keith | | Super Nova | | 100% | | |
| Gonsowski | Edward | | Constellation | | 80% | | |
| Gormley | John | | Super Nova | | 100% | | |
| Goudey | Monica | | Star | | 70% | | H |
| Gray | Rohan | | Super Nova | | 100% | | |
| Gray | Verlene | | Super Nova | | 100% | | |
| Green | Don | | Constellation | | 80% | | |
| Griffin | Anthony | | Super Nova | | 100% | | G |
| Grootegoed | James | | Star | | 70% | | |
| Grusenmeyer | Robert | | Star | | 70% | | |
| Guinn | Steven | | Galaxy | | 90% | | H |
| Gustafson | Steven | | Constellation | | 80% | | |
| Haines | Dale | | Star | | 70% | | |
| Hall | John | | Super Nova | | 100% | | |
| Hallock | Kenneth | | Constellation | | 80% | | |
| Hanks | John | | Super Nova | | 100% | | |
| Hannam | Michael | | Super Nova | | 100% | | |
| Hardwick | Sheri | | Star | | 70% | | G |
| Harkin | Rhonda | | Star | | 70% | | |
| Hartin | Steven | | Star | | 70% | | |
| Hashimoto | Michael | | Super Nova | | 100% | | |
| Hayes | Patrick | | Constellation | | 80% | | |
| Hedrick | James | | Galaxy | | 90% | | G |
| Heerbrandt | Michael | | Constellation | | 80% | | |
| Heidt | Elsie | | Star | | 70% | | H |
| Heindl | Dennis | | Constellation | | 80% | | |
| Heltne | Joseph | | Galaxy | | 90% | | |
| Hendrickson | Donna | | Galaxy | | 90% | | G |
| Hendrickson | Scott | | Super Nova | | 100% | | |
| Hennessey | Janice | | Galaxy | | 90% | | |
| Hernandez | Michael | | Star | | 70% | | |
| Hettmansperger | Philip | | Super Nova | | 100% | | |
| Hicks | Robert | | Constellation | | 80% | | |
| Hill | Leeo | | Super Nova | | 100% | | |
| Hinds | Nicolas | | Star | | 70% | | G |
| Hinkle | Chris | | Star | | 70% | | |
| Hoff | Vickie | | Super Nova | | 100% | | |
| Hoffman | Jeffrey | | Constellation | | 80% | | |
| Holt | David | | Galaxy | | 90% | | H |
| Holt | Nancy | | Star | | 70% | | |
| Hoskins | Gregory | | Star | | 70% | | |
| Hubbard | John | | Star | | 70% | | |
| Hudson | Lawrence | | Star | | 70% | | |
| Hurlbert | Jean | | Constellation | | 80% | | H |
| Husebye | Kim | | Constellation | | 80% | | |
| Jayne | Clancy | | Super Nova | | 100% | | |
| Jendricks | Keith | | Super Nova | | 100% | | |
| Jennings | Barbara | | Star | | 70% | | |
| Johnson | John | | Constellation | | 80% | | |
| Johnson | Nancy | | Constellation | | 80% | | |
| Johnson | Sandy | | Super Nova | | 100% | | |
| Jonassen | Kenneth | | Galaxy | | 90% | | |
| Jones | Damon | | Super Nova | | 100% | | |
| Judd | Roxanne | | Super Nova | | 100% | | H&G |
| Juilfs | Brian | | Super Nova | | 100% | | |
| Jung | Michelle | | Constellation | | 80% | | |
| Kabela | Larry | | Constellation | | 80% | | |
| Kaczmarowski | Paul | | Super Nova | | 100% | | |
| Katzorke | Linda | | Star | | 70% | | |
| Keasler | Robert | | Star | | 70% | | |
| Kessler | Daniel | | Galaxy | | 90% | | |
| Kiel | Dennis | | Super Nova | | 100% | | G |
| Kingery | Daniel | | Super Nova | | 100% | | |
| Kistner | Peter | | Super Nova | | 100% | | |
| Klinkenborg | Max | | Galaxy | | 90% | | |
| Knierim | David | | Galaxy | | 90% | | G |
| Kramer | Bernard | | Galaxy | | 90% | | H |
| Kramer | Jonas | | Galaxy | | 90% | | |
| Krogmeier | James | | Galaxy | | 90% | | |
| Krumbach | Joseph | | Super Nova | | 100% | | |
| Kruper | Holly | | Star | | 70% | | H |
| Krzyzewski | Arthur | | Constellation | | 80% | | |
| Kussrow | Marjorie | | Star | | 70% | | |
| Larkham | Gregory | | Galaxy | | 90% | | H |
| Laskowski | John | | Super Nova | | 100% | | |
| Lawful | Frederick | | Star | | 70% | | |
| Le Roy | Dennis | | Galaxy | | 90% | | |
| Lear | Robert | | Constellation | | 80% | | |
| Leff | Gregory | | Galaxy | | 90% | | |
| Levitre | Joseph | | Super Nova | | 100% | | |
| Lewis | Dwayne | | Star | | 70% | | |
| Lewis | Kathy | | Star | | 70% | | |
| Libby | Ronald | | Star | | 70% | | |
| Ling | Aaron | | Super Nova | | 100% | | H |
| Lomonaco | Jeffrey | | Star | | 70% | | |
| Longbine | Gary | | Star | | 70% | | |
| Lugo | Phillip | | Star | | 70% | | |
| Lynnes | Carman | | Super Nova | | 100% | | |
| Maack | Steven | | Constellation | | 80% | | |
| Maag | Bryan | | Super Nova | | 100% | | H |
| Machtley | Scott | | Constellation | | 80% | | H |
| Madison | Kaylee | | Constellation | | 80% | | G |
| Manalo | Matthias | | Super Nova | | 100% | | H |
| Mancino | Kevin | | Galaxy | | 90% | | |
| Mancino | Laura | | Galaxy | | 90% | | H&G |
| Marek | John | | Constellation | | 80% | | |
| Marquardt | Richard | | Star | | 70% | | |
| Marquardt | William | | Super Nova | | 100% | | |
| Martin | James | | Star | | 70% | | |
| Martin | James | | Super Nova | | 100% | | |
| Martinson | Franklin | | Galaxy | | 90% | | |
| Masch | Ruth | | Star | | 70% | | |
| Mather | Donnie | | Constellation | | 80% | | G |
| Matusiak | Ralph | | Galaxy | | 90% | | |
| Matusiak | Patricia | | Super Nova | | 100% | | |
| Maynard | Catherine | | Star | | 70% | | |
| McClelland | Steve | | Super Nova | | 100% | | |
| McClimon | Shaun | | Galaxy | | 90% | | |
| McHale | Christopher | | Super Nova | | 100% | | G |
| McMath | Glen | | Star | | 70% | | |
| McNeilly | Ronald | | Constellation | | 80% | | |
| Melka | Julie | | Star | | 70% | | |
| Mendez | Angelia | | Constellation | | 80% | | |
| Menendez | Steven | | Galaxy | | 90% | | |
| Meyer | Adam | | Super Nova | | 100% | | H |
| Miller | David | | Galaxy | | 90% | | |
| Miller | Robert | | Super Nova | | 100% | | |
| Miller | Terry | | Super Nova | | 100% | | |
| Minutillo P. | Catherine | | Constellation | | 80% | | |
| Moller | Gregory | | Constellation | | 80% | | G |
| Moore | Dana | | Galaxy | | 90% | | |
| Moore | John | | Star | | 70% | | |
| Moreno | Richard | | Super Nova | | 100% | | |
| Morgan | Lee | | Constellation | | 80% | | |
| Mouw | Kenneth | | Star | | 70% | | H |
| Mullarkey | Terrence | | Star | | 70% | | |
| Murphy | Don | | Galaxy | | 90% | | |
| Murphy | Michelle | | Super Nova | | 100% | | |
| Murrell | Caldon | | Super Nova | | 100% | | G |
| Myers | Deanna | | Star | | 70% | | |
| Nelson | Craig | | Star | | 70% | | |
| Nensel | Melvin | | Super Nova | | 100% | | |
| Nitchals | Ralph | | Star | | 70% | | |
| Noble | Mark | | Constellation | | 80% | | |
| O'Connor | Richard | | Super Nova | | 100% | | |
| Okamura | Marvin | | Star | | 70% | | |
| Oliver | David | | Super Nova | | 100% | | |
| Onak | Mary | | Star | | 70% | | |
| Oyama | Norman | | Star | | 70% | | |
| Pacheco | David | | Super Nova | | 100% | | H |
| Palermo | Vincent | | Constellation | | 80% | | |
| Palma | Albert | | Star | | 70% | | |
| Palmaymesa | Daniel | | Star | | 70% | | |
| Palmer | Clarissa | | Constellation | | 80% | | |
| Pasero | Peter | | Super Nova | | 100% | | |
| Passano | Robert | | Star | | 70% | | |
| Patten | Gregory | | Super Nova | | 100% | | |
| Pence | James | | Constellation | | 80% | | |
| Perry | Doyle | | Super Nova | | 100% | | |
| Pierson | Harold | | Star | | 70% | | |
| Pinger | Thomas | | Star | | 70% | | |
| Piper | David | | Galaxy | | 90% | | |
| Posniack | Benjamin | | Star | | 70% | | |
| Press | Matthew | | Super Nova | | 100% | | |
| Pytlarz | Christine | | Super Nova | | 100% | | |
| Quinones | Susan | | Constellation | | 80% | | |
| Rabal | John | | Star | | 70% | | |
| Rambatla | Naresh | | Super Nova | | 100% | | |
| Ramsthaler | Michael | | Star | | 70% | | |
| Rasmussen | Ronald | | Constellation | | 80% | | |
| Ray | Kasey | | Constellation | | 80% | | |
| Ray | Stacy | | Star | | 70% | | |
| Reavis | Carol | | Star | | 70% | | |
| Reed, Jr. | William | | Galaxy | | 90% | | |
| Reich | Frank | | Star | | 70% | | |
| Repp | Carrie | | Star | | 70% | | G |
| Rettinger | Sara | | Super Nova | | 100% | | |
| Rex | Randean | | Super Nova | | 100% | | |
| Rice | Michael | | Star | | 70% | | |
| Rice | Robert | | Super Nova | | 100% | | |
| Riggers | Warren | | Galaxy | | 90% | | |
| Rodriguez | Arthur | | Super Nova | | 100% | | H |
| Roe | James | | Super Nova | | 100% | | |
| Rohde | Randolph | | Star | | 70% | | |
| Rohrbach | Matthew | | Super Nova | | 100% | | |
| Romanish | Jacquelyn | | Star | | 70% | | |
| Roos | Gary | | Super Nova | | 100% | | |
| Roos | Kaley | | Super Nova | | 100% | | |
| Roper | Stanley | | Constellation | | 80% | | |
| Rossi | John | | Constellation | | 80% | | |
| Russo | Joseph | | Super Nova | | 100% | | |
| Rutherford | Robert | | Constellation | | 80% | | |
| Salutz | Jean | | Star | | 70% | | |
| Salutz | Michael | | Constellation | | 80% | | |
| Samora | Vincent | | Super Nova | | 100% | | |
| Sanders | Bruce | | Galaxy | | 90% | | |
| Sautter | Paul | | Constellation | | 80% | | |
| Savage | Robert | | Super Nova | | 100% | | |
| Scanlon | Patrick | | Constellation | | 80% | | H |
| Schermitzler | Stephen | | Star | | 70% | | |
| Schmatjen | Steven | | Constellation | | 80% | | H |
| Schmautz | Clifford | | Galaxy | | 90% | | |
| Schmitt | Matthew | | Super Nova | | 100% | | G |
| Schmittinger | David | | Super Nova | | 100% | | H |
| Schroeder | Karl | | Super Nova | | 100% | | |
| Schwartz | Michael | | Super Nova | | 100% | | H |
| Schwimer | Timothy | | Galaxy | | 90% | | H |
| Scott | William | | Star | | 70% | | H |
| Scribner | Diane | | Galaxy | | 90% | | H |
| Sell | David | | Star | | 70% | | |
| Selling | Michael | | Super Nova | | 100% | | |
| Seng | Richard | | Star | | 70% | | H |
| Severietti | Lisa | | Super Nova | | 100% | | |
| Shippy | Wayne | | Constellation | | 80% | | |
| Siegel | Murray | | Galaxy | | 90% | | H |
| Siegel | Sharon | | Constellation | | 80% | | |
| Sienko | William | | Super Nova | | 100% | | |
| Sime | Dennis | | Galaxy | | 90% | | |
| Simon | Lynn | | Galaxy | | 90% | | |
| Simonetti | Robert | | Super Nova | | 100% | | |
| Skall | Russell | | Super Nova | | 100% | | |
| Smith | Laurie | | Super Nova | | 100% | | |
| Smyth | Marsha | | Constellation | | 80% | | |
| Sobczynski | Mary Ellen | | Super Nova | | 100% | | H |
| Soberg | Warren | | Star | | 70% | | |
| Soots | Jeffrey | | Super Nova | | 100% | | H |
| Souders | Leslie | | Star | | 70% | | |
| Spackeen | Steven | | Star | | 70% | | |
| Sprague | Christopher | | Star | | 70% | | |
| Stankewicz | Randall | | Super Nova | | 100% | | |
| Stefanovic | Cynthia | | Star | | 70% | | |
| Stephens | Richard | | Constellation | | 80% | | |
| Stewart | Linda | | Star | | 70% | | |
| Tamuty | Carl | | Constellation | | 80% | | |
| Tang | Leonard | | Galaxy | | 90% | | H |
| Taylor | Alma | | Super Nova | | 100% | | |
| Telgenhoff | Douglas | | Super Nova | | 100% | | |
| Thiele | Larry | | Constellation | | 80% | | |
| Thiergart | David | | Super Nova | | 100% | | |
| Thomas | Amy | | Star | | 70% | | |
| Thompson | Caroline | | Star | | 70% | | |
| Tolley | Shawn | | Galaxy | | 90% | | |
| Toma | Anthony | | Constellation | | 80% | | |
| Toomey | Courtney | | Super Nova | | 100% | | |
| Treece | Nancy | | Star | | 70% | | |
| Triplett | Ward | | Super Nova | | 100% | | |
| Troidl | Michael | | Galaxy | | 90% | | |
| Troxell | Deanna | | Star | | 70% | | H&G |
| Troxler | Keith | | Constellation | | 80% | | |
| Trujillo | Adolfo | | Galaxy | | 90% | | |
| Tuggle | Anita | | Star | | 70% | | |
| Unser | Marcia | | Super Nova | | 100% | | |
| Valenzuela | Frank | | Super Nova | | 100% | | |
| Van Dyne | James | | Constellation | | 80% | | |
| Van Patter | Michael | | Star | | 70% | | |
| Via | Charles | | Star | | 70% | | |
| Villegas | Bailey | | Star | | 70% | | |
| Voss | Katherine | | Star | | 70% | | |
| Voss | Kenneth | | Super Nova | | 100% | | |
| Vosseller | Robert | | Super Nova | | 100% | | |
| Wachholz | Barbara | | Constellation | | 80% | | |
| Walton | Arthur | | Star | | 70% | | |
| Warner | Johanna | | Star | | 70% | | |
| Warner | John | | Super Nova | | 100% | | |
| Wassam | Eugene | | Constellation | | 80% | | |
| Watson | Curtis | | Super Nova | | 100% | | G |
| Watt | Shawn | | Galaxy | | 90% | | G |
| Weissman | Marc | | Star | | 70% | | |
| Weissmuller | Drew | | Galaxy | | 90% | | |
| Wendlick | James | | Constellation | | 80% | | |
| Wengraf | Mark | | Star | | 70% | | |
| West | John | | Star | | 70% | | |
| Westberg | James | | Star | | 70% | | |
| White | Katherine | | Galaxy | | 90% | | |
| White | Mary | | Constellation | | 80% | | |
| Widner | Lawrence | | Constellation | | 80% | | |
| Wiener | Jeffrey | | Constellation | | 80% | | |
| Wiley | Matthew | | Galaxy | | 90% | | |
| Wilk | Sandra | | Star | | 70% | | |
| Wilson | George | | Super Nova | | 100% | | G |
| Wimmer | Michael | | Super Nova | | 100% | | |
| Woffinden | Charles | | Galaxy | | 90% | | |
| Wollert | Andrew | | Constellation | | 80% | | |
| Wong | Danny | | Star | | 70% | | |
| Wood | Gary | | Constellation | | 80% | | |
| Wood | Thomas | | Star | | 70% | | |
| Woodruff | Brian | | Constellation | | 80% | | |
| Wordekemper | Russell | | Constellation | | 80% | | H |
| Wright | Marie | | Constellation | | 80% | | |
| Young | D. | | Star | | 70% | | H |
| Zaben | Jeffrey | | Constellation | | 80% | | |
| Zembsch | Gillum | | Galaxy | | 90% | | |
| Zohaunnie-Guy | Ashleigh | | Super Nova | | 100% | | |