Blood donations are essential for people living with sickle cell disease. You can help by donating blood.
Sickle cell disease is an inherited red blood cell disorder that leads to a lack of healthy red blood cells, which carry oxygen throughout the body. This devastating disease transforms healthy, disc-shaped red cells into sickle or crescent shapes, which can become lodged in blood vessels, causing extreme pain, respiratory conditions, organ failure and even a fatal stroke.
While there's no cure for most people with sickle cell disease, blood transfusions are an effective treatment that can provide comfort, prevent complications and relieve pain.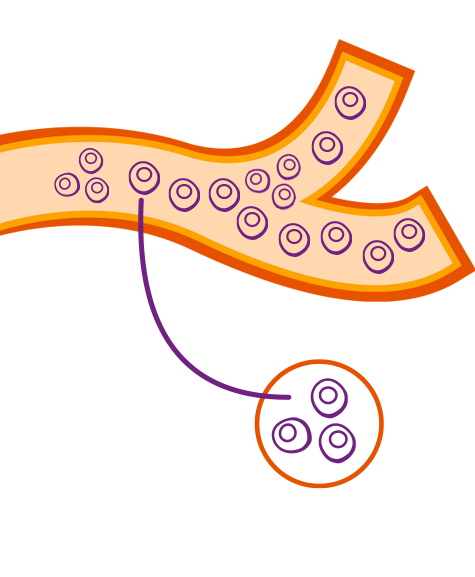 Healthy disc-shaped red cells
move easily through blood vessels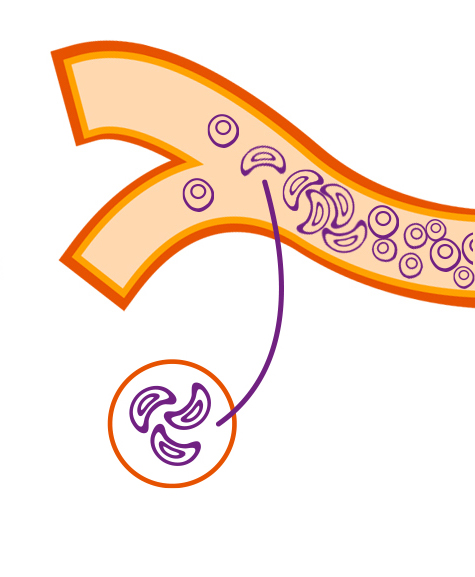 Crescent-shaped sickle cells
block blood flow
Who's affected by sickle cell?
About 100,000 people in the U.S. have sickle cell disease according to the Centers for Disease Control. Most are of African descent, with Latinos being the next most affected ethnic group. While people of all races and ethnicities need blood, sickle cell patients often require multiple transfusions and better outcomes after repeated transfusions are seen when they receive closely matched blood from donors with similar backgrounds. This is because there are more than 600 antigens found on red blood cells—in addition to groups A, B and O—many of them determined by ethnicity.
Type O blood, which is routinely in short supply and high demand, is one of the most common blood types in all races. Donations from a diverse blood donor group are incredibly important.
How you can help
Blood transfusions are one of the best treatments for sickle cell disease, and sickle cell patients need you now. All blood types are needed.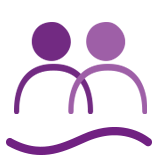 1 in 2 African Americans have the matching blood group Ro for sickle cell patients.1 Ro is extremely rare and invaluable for sickle cell patients.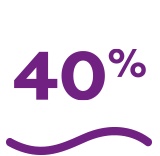 African descent, Latinos and other ethnic groups require about 40% of the transfusions given each year, or 6.5 million units of blood.2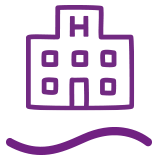 People with sickle cell disease average 2.5 hospital or emergency room visits per year.3
Host a blood drive
Do you enjoy networking and meeting new people? As a blood drive coordinator, you'll support your community by providing donation opportunities to volunteers in your area. Together, you can ensure a steady blood supply for sickle cell patients and many others. It's also a great way to connect with the community, make new friends and spread the word about sickle cell anemia. New to hosting? Learn more.
Donate blood to help sickle cell patients
Donating blood is quick, easy and safe. Just one hour of your time every eight weeks can save the lives of up to three people in your community.
Sickle cell patients and others need you now. Be the solution.
Schedule an appointment at your nearest Vitalant donation center or blood drive today.
1. Claudia S. Cohn. "AABB Technical Manual 20th ed." Page 332. Table 11-2: "Prevalence of the Principal Rh Haplotypes."
2. Approximation based on U.S. census data and NBCUS transfusion rates. Approximation found by multiplying 40% (i.e., the percentage of the U.S. population consisting of everyone other than white non-Hispanics) multiplied by 16.02 million (i.e., the total number of RBC, platelet, plasma and cryo units transfused in 2017).
3. Brousseau, D. "Journal of the American Medical Association." April 7, 2010; vol. 303: pp 1288-1294.