Longtime Vitalant donors Lori and Peggy were two of the eight people chosen randomly to receive $3,000 gift cards during our summer giveaways; Melody and Daniel were two of the five winners in our September App giveaway. They graciously agreed to share their thoughts on winning and what motivates them to keep donating.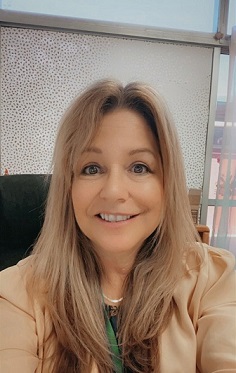 Lori Likes a Little Friendly Competition
A California donor who's given more than 30 lifetime donations with Vitalant, Lori was shocked and very happy when she got the call she'd won. "I just couldn't believe it! This came at the right time. I truly needed this," she said.
Lori's given blood for years because it makes such a huge impact for how little time it takes to donate.
"There are some really sick people out there, and it's the least I can do to help them," she said, adding that she likes to have a friendly competition with others on how much they've donated. "I always encourage others to donate. I explain how rewarding it is and that it makes a huge impact on those whose lives depend upon this resource, from tiny newborn babies to the most fragile of our elderly population. One day, it may be you who needs this precious gift."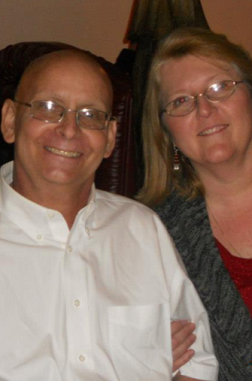 Peggy Has Seen the Power of Blood Donation Firsthand
For Peggy, a longtime O-positive donor in Tennessee, winning a $3,000 prepaid gift card was like icing on the cake. Her reason for being a dedicated donor is personal. She's experienced firsthand how vital blood donors are to patients. A former colleague's wife needed many transfusions during her battle with leukemia. And Peggy's husband, Gary, suffered with multiple myeloma, another type of blood cancer.
Transfusions of red blood cells, platelets and plasma – sometimes on a daily basis – helped support her husband during his ordeal. Peggy estimates he received more than 100 units during close to two years of treatment. Sadly, Gary lost his cancer battle in 2014. Peggy truly appreciates all the donors who provided the blood components her husband needed and helped give them more precious time together.
"Until it hits you in the head and square between the eyes, you don't realize how many people depend on blood transfusions," she said. "I wish I could personally thank all of the blood donors who helped my husband."
Peggy continues to donate blood for this reason and because she knows her O-positive blood, the most common blood type and the most transfused, is especially needed. "I feel so blessed (winning the gift card), but more than anything, I know my donations help save lives," said Peggy. "Maybe my sharing my luck with others will encourage them to start donating too."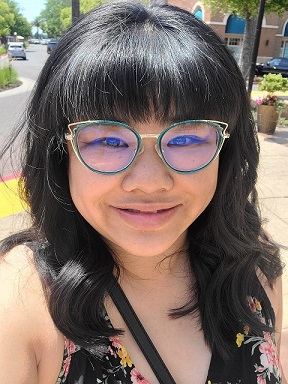 Melody and Daniel Made Their Lifesaving Appointments Through Our App
Melody and Daniel were two of the $500 gift card winners from our September App promotion. They were randomly chosen after downloading the new Vitalant App and using it to schedule their appointments.
Melody, a California donor, was unaware of the giveaway and was happily surprised to hear she'd won. She feels lucky but said her motivation for donating blood is giving back. "Giving blood is a way to help others and can save lives. It really is not that scary to do so. Plus, you get snacks after!"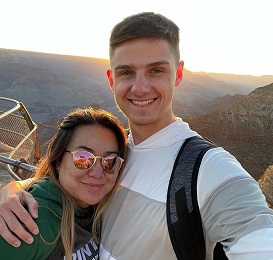 Daniel, a donor in New Mexico, saw he would be entered into a drawing when he made his appointment, but said he's not usually lucky so was surprised by his win.
"I love giving back and helping people in any way I can. With my blood type (O-positive), I can help so many people. It's such a small thing that goes a long way, and I love doing it. I am constantly watching my calendar to see when I can donate again, and I will continue to do that," he said.
"I know some people have a fear of needles, but if you are willing to overcome that fear, so many people can benefit from your donation. All it takes is 20 minutes of your time, and someone will benefit from your donation for years to come."
Thank you to everyone who steps up for hospital patients. The ultimate winners are the patients who needed those lifesaving donations!
Article published for the Vital Donor newsletter.