Blood transfusion has come a long way since medieval times when bloodletting with lances and leeches was used as a treatment for almost every ailment (true story!). Many scientific discoveries since then have continually improved the blood donation experience for you and the blood transfusion process for patients.
We can thank researchers like those at Vitalant Research Institute for some of these improvements. For more than 50 years, the Institute has helped advance blood safety by studying things like viruses and how they affect the blood. Their work behind the scenes has helped with the tracking and treatment of diseases such as Zika, Ebola, HIV/AIDS and coronavirus.
"While most people aren't aware of the work we do, our investigators' findings have led to groundbreaking policies that have allowed more donors to give lifesaving blood. They include establishing the new individual donor assessment, elimination of variant CJD ("mad cow disease") travel deferrals and shortening the deferral periods for travel and exposure to malaria-risk areas," said Dr. Ralph Vassallo, chief medical and scientific officer at Vitalant.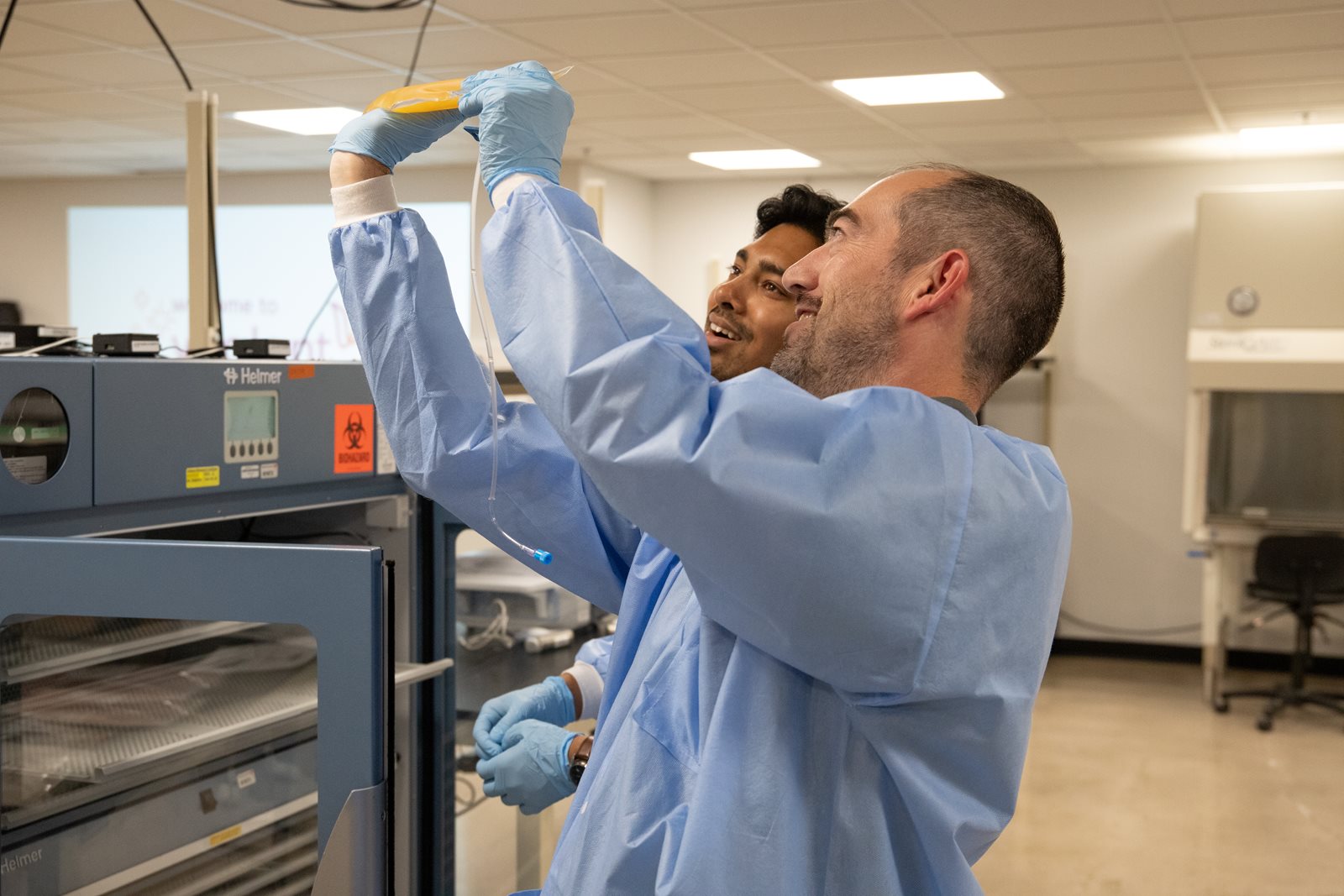 The Institute also supports others' research, like clinical trials experimenting with new potentially lifesaving drugs. Vitalant has collaborated on groundbreaking research with universities, the Food and Drug Administration (FDA), National Institutes of Health (NIH), World Health Organization (WHO), Centers for Disease Control (CDC) and more. We even train future researchers so the good work can continue!
The Vitalant Innovation Center recently opened in Colorado, the first of its kind in the United States. Housed under the same roof as the Denver campus of Vitalant Research Institute and our local blood donation center, the space will be used to support new ways of making the blood collection process more efficient, from recruiting donors all the way through blood storage.
"As one example, we're currently exploring another method for collecting platelets, providing yet a fourth component for patients from a single whole blood donation," Dr. Vassallo said.
Article published for the Vital Donor newsletter.