Flooding, snow storms and extreme cold caused blood drive cancellations resulting in more than 1,900 blood donations that couldn't be collected across the country in December 2022. During one of those storms, quick-thinking Vitalant team members across the Dakotas helped prevent even more severe impacts to the blood supply to ensure precious donations would be able to help patients.
Every day, couriers transport blood donations from blood drives and donation centers to Vitalant manufacturing labs, where donations are separated into components and prepared for patient use before going to hospitals.
On the evening of Dec. 18, the scheduled courier was unable to pick up donated blood from Mitchell, South Dakota, for the second day in a row due to weather and road closures to the south — and blood donations need to be processed within three days to remain viable. Noting the difficulties of getting that blood to its regular manufacturing lab, the Fargo lab (to the north) offered to be an alternative.
The next morning, with a blizzard warning advancing east across South Dakota, staff knew it was only a matter of time before more roads would close. The Recruitment and Donor Care teams agreed they could still hold a scheduled blood drive in Mitchell but divert three of the assigned staff members to bring the blood that was approaching its processing deadline to Fargo. Amid minus-50-degree windchills, the three set out early with the 43 blood donations while the remaining staff continued with the scheduled blood drive.
Meanwhile, a Fargo staff member started heading south and met the team partway through the hours-long journey to take the blood the rest of the way, so all could get home before the storm advanced any farther.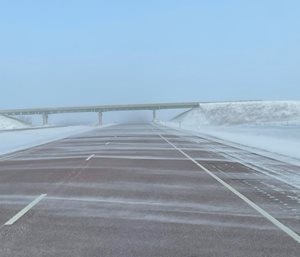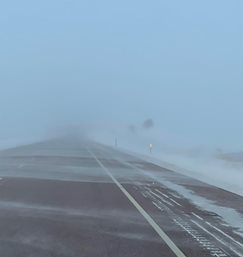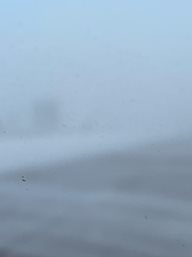 Recruitment and Donor Care staff from three locations, along with Manufacturing and Lab Services staff, all worked together and committed to the extra effort needed to get these units processed safely and in time.
Your blood donations mean the world to patients — and to our team members here at Vitalant. Thank you for your many everyday acts of heroism.
Because of you, life doesn't stop.
Special thanks to the Donor Care, Recruitment, Manufacturing and Lab Services teams, including:
Megan Scheel, senior donor care manager.
Rebecca Oldham, senior manager of manufacturing and lab services.
Rob Miller, senior donor recruitment manager.
Dan Matthiae, donor care supervisor.
Becky Gaulke, donor care supervisor.
Jerica Habeck, donor care team leader.
Jennifer Huettl, donor care tech.
Article published for the Vital Donor newsletter.