Vitalant's Donor Care team serves on the frontlines, working directly with donors and collecting the vital products that patients need.
The Association for the Advancement of Blood and Biotherapies and Fresenius Kabi have declared Sept. 4-10, 2022, as Blood Collectors Week.
We're proud of all the blood collectors belonging to the Vitalant family. Among them are: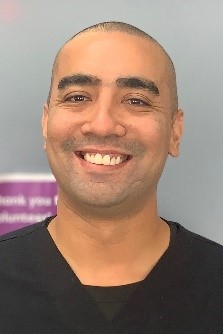 Joshua De La Torre, Donor Care Technician
Joshua is a relative newcomer to Vitalant, joining the team in February 2022. He greets donors as they enter the facility, conducts medical screenings, performs venipuncture to collect donations and processes collected materials for shipping – all while ensuring the donor is aware and comfortable with the procedure.
"I enjoy making sure that each individual donor that walks in the door has a donation experience that supersedes their expectations, so they have no second thoughts about making a return appointment," Joshua said. "I also enjoy all the staff I work with. They are all so friendly and easy to get along with, which, in turn, creates a positive work environment."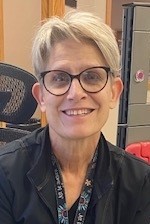 Kare Fenhaus, Donor Care Team Leader
A person wearing glassesDescription automatically generated with low confidenceThis month marks 22 years of service to Vitalant donors for Kare, who joined the team in September 2000. In her role, she ensures she and her team perform their duties in compliance with internal and external regulations, while also serving as an operational supervisor at her donation center. With her experience and knowledge in the field, she is a coach and mentor to her staff and a resource for donors to ensure they receive the best service possible.
"The best part of this job is knowing that I can make a difference," Kare said. "The donors bring me good cheer and working with people who share my beliefs makes this a great place to work."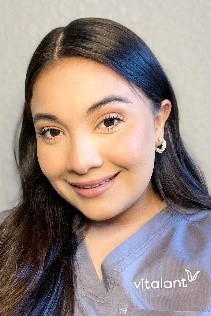 Rebecca Gomez, Donor Care Technician
A picture containing clothing, hairpiece, posing, hairDescription automatically generatedRebecca, who joined Vitalant in December 2020, is responsible for all technical aspects of whole blood collections, including medical screening, donor phlebotomy and donor and community relations.
"Working at Vitalant, I know I'm making a difference and that I'm playing a part in saving lives every day," Rebecca said.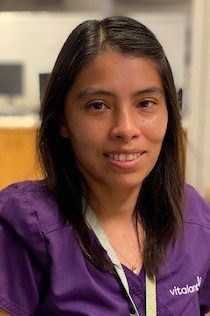 Luz Mora, Donor Care Technician
A person smiling at the cameraDescription automatically generated with low confidenceA 15-year Vitalant veteran, Luz joined the organization in March 2007. She is trained in both whole blood and apheresis collection and also serves as a team leader, whether at a donation center or on a mobile blood drive. She's also a certified Spanish translator and assists Spanish-speaking donors who require assistance.
"I've met many interesting donors and heard some very interesting stories," Luz said. "I enjoy meeting new people and making donors as comfortable as possible, so they continue to come back and donate often. My personal goal is always to convert as many whole blood donors to apheresis as possible."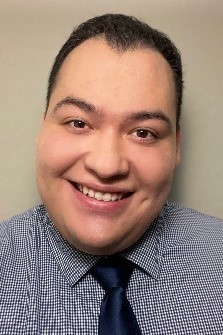 Jose Torres, Donor Care Supervisor
A person smiling for the cameraDescription automatically generated with medium confidenceJose has served Vitalant donors since July 2015. As a Donor Care supervisor, he oversees, trains, mentors and motivates a team of phlebotomists and team leads. As a phlebotomist himself, he strives to provide a safe and comfortable experience for donors to ensure they become lifelong givers.
"The best part of working at Vitalant is the interaction with our donors," Jose said. "We have such a diverse population of givers from all walks of life and hearing their stories as to why they donate inspires me greatly."
We're proud of the vital work our Vitalant staff do every day to provide lifesaving blood, platelets and plasma to patients in need. Equally important, they help donors experience the joy of giving to save the life of another. Happy Blood Collectors Week!
By Adam Testa, strategic communications manager, Vitalant