International Donor Recruitment Professionals Day is a day to honor and recognize the vital efforts of our professional staff. They are some of the first connections people have to blood donation and patients' continuous need for a readily available blood supply. Among our amazing team of lifesaving donor recruiters are:
Jessica Pierce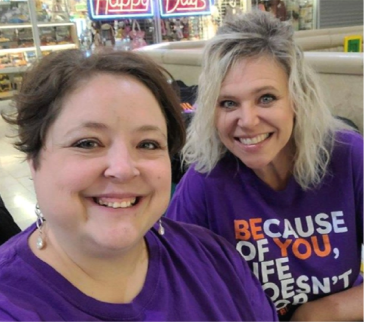 As one of Vitalant's account managers, Jessica is part of a team that helps ensure there are plenty of donation opportunities available in the community by partnering with businesses, churches, schools and other organizations to host blood drives.
The area she serves spans a 2.5 hour radius and includes everything from small rural communities to their local Air Force base. Through her work, she has the opportunity to meet and inspire people to join our lifesaving mission.
"My favorite part of working at Vitalant is connecting with donors and blood drive coordinators while saving lives," said Jessica. "I also really love sharing our mission with the younger generations and educating them on the importance of donating blood."
For the past two years, Jessica has led her region's High School Workshop Committee which helps create amazing learning experiences for high schools surrounding the need for blood and the role of volunteer donors in supporting patients relying on transfusions.
Genesis Gonzales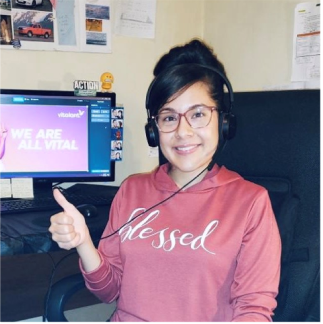 Genesis joined the Vitalant team in 2020 as a fixed site recruitment coordinator and fell in love with Vitalant's lifesaving mission.
"There are a variety of reasons I love working at Vitalant," shared Genesis. "I find it exciting to build relationships with our donors and teammates."
She enjoys working with Vitalant's dedicated donors along with encouraging those who have never donated to give blood to support patients in need.
Paula Frank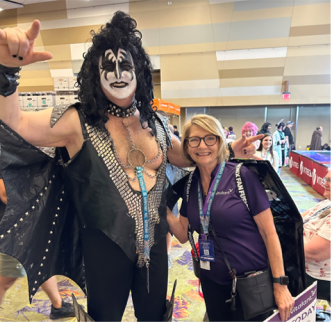 September marks Paula's fifth year at Vitalant as an account manager. She values the impact of her work, knowing that she's part of a team supporting their communities by ensuring blood is available for patients in their community and beyond.
"I find that most people don't think much about the blood supply, they think that it will be there if they need it and don't understand how hard we work to keep a stable supply on hand," said Paula. "I enjoy helping potential donors understand significance of their donations and inspire others to become regular blood donors."
Paula says she enjoys meeting all kinds of new and interesting people in her role and is proud to get to support Vitalant's lifesaving mission.
"It's a great feeling to do something positive for your community and work with the fantastic Vitalant staff, volunteers, blood drive coordinators, and high school blood drive committees."