The International Day of Women and Girls in Science, celebrated on Feb. 11, promotes full and equal access to and participation in science for women and girls, as well as honoring the achievements of women in the field.
According to a report from the United Nations Educational, Scientific and Cultural Organization, women account for only 33% of the world's researchers. Here at Vitalant, women play vital roles across the organization, including at the Vitalant Research Institute.
These incredible researchers and scientists include: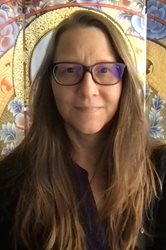 Roberta Bruhn, director of epidemiology core
An 11-year Vitalant veteran, Roberta serves in a variety of ways, from research design and analysis to human-subject research approvals process management and enterprise-wide research protocol adaptation.
She also represents Vitalant on the University of California San Francisco IRB Laurel Heights Committee and serves as a group leader for the university's research design class.
Her advice for women and girls pursuing a career in science? "Don't ever stop asking questions and being curious about everything. Listen and absorb as much as possible. Contribute to the discussion, hold fast to your integrity and don't ever give up if this is what you really want."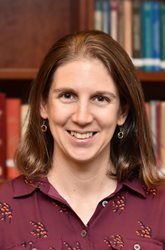 Sonia Bakkour, senior scientist
With 10 years of experience at Vitalant, Sonia directs a lab that develops and runs tests to measure nucleic acids for scientific research projects with local, regional and international collaborators. Her work primarily focuses on infectious diseases.
She advises women and girls interested in science to understand the wide spectrum of fascinating subjects in the field, noting that even those that seem obscure – such as how bacteria fight off viruses that infect them – could later be revolutionary.
"Science is full of ups and downs," she said. "Experiencing failure is part of the creative process. Be persistent and don't be afraid to reach out to people outside your group. Establish and grow a constellation of relationships – with peers, teachers, mentors, mentees – that will support you as you progress through your scientific training and career."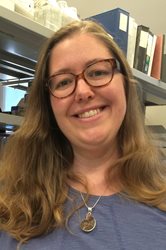 Dr. Rachael Jackman, associate investigator
Rachael, who joined Vitalant 14 years ago, leads a lab that studies the immune response to blood transfusion. Exposure to foreign proteins during transfusion, transplant or pregnancy can result in an immune response called alloimmunization, which can cause harm and limit the recipient's ability to tolerate future transfusions or transplants.
She and her team focus on the immune response to these foreign proteins, how this response is regulated, what types of patients are at greatest risk and how alloimmunization can be prevented to improve health outcomes.
She encourages women and girls interested in science to build a support network. "It's critical to find good mentors among both senior colleagues and your peers to provide feedback, advice and support on your scientific journey."
On the International Day of Women and Girls in Science – and every day – we applaud the hard work and dedication of the women who help make Vitalant's mission and vision a reality.
By May Dobbins, diversity & inclusion director, Vitalant