From astrobiology to being a part of cutting-edge transfusion medicine research, Caroline's calling has brought her on an inspiring journey through the sciences.

"In my early adulthood, a curiosity sparked in me to learn all I could about how the universe worked," shared Caroline. "I decided getting my bachelor's degree in astrobiology was the best way to gain the understanding of the world around me."
Despite her love for learning about the universe, she found her calling closer to home.
"Although space science was fascinating, it was medical laboratory science that grabbed my attention the most," said Caroline. "I was in awe by the complexities of the human body and felt that through medical science I could make the biggest impact in the world."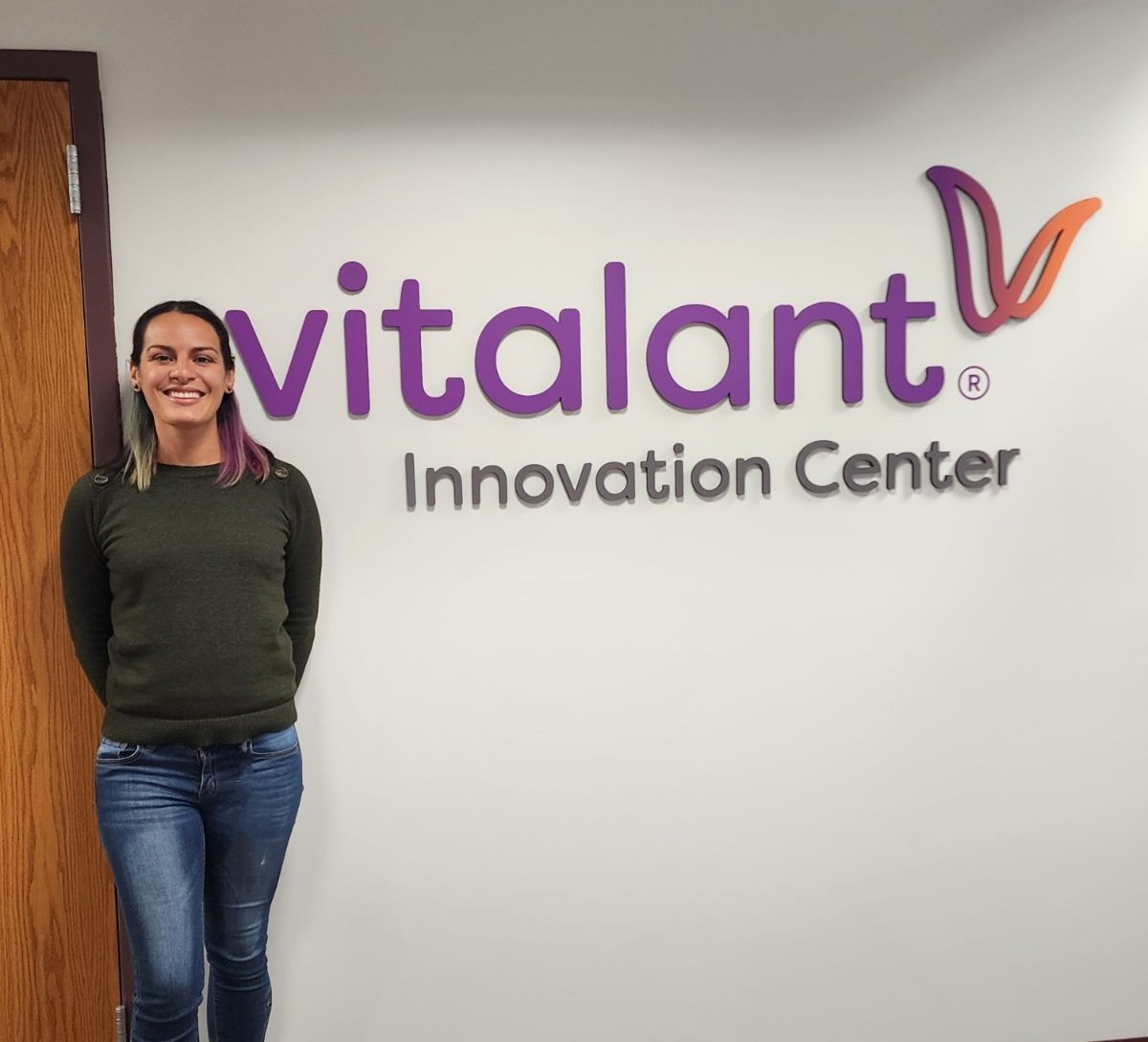 Today, Caroline serves as the supervisor of operations at the Vitalant Innovation Center. She said joining Vitalant was a milestone in her professional journey, where she has a hand in cutting-edge advancements that save lives daily.
"The ethos of innovation is not just a tagline here, but a reality that I experience every day," said Caroline. "The supportive ambiance at Vitalant empowers me to voice my ideas, and the collaborative spirit of the Vitalant team continually inspires me to push my boundaries."
Now, more than four years into her journey at Vitalant, she continues to chase her passions and focuses on finding better ways to support those who rely on transfusions.
"Every day as I step into the lab, I am reminded of the profound impact my team members and I are making," said Caroline.
Join us in celebrating Caroline and all our wonderful employees in the STEAM fields who make a vital impact on patients' lives. And remember, if you're ever stuck between two passions like astrobiology and laboratory science, Caroline's here to show you that you can have your STEAM cake and eat it too.
What's your calling? Find an opportunity to pursue it while saving lives with us: vitalant.org/careers