Nurses have always played a vital role in health care, but the past two years of facing the COVID-19 pandemic have brought the stories of these frontline heroes to the forefront.
National Nurses Day on May 6 celebrates those continuing to live the legacy of Florence Nightingale, the mother of modern nursing whose sanitary care efforts reduced Crimean War death rates from 42% to 2%.
We're proud of all the nurses belonging to the Vitalant family and their roles supporting donors, patients, and the hospitals we serve. Among them are: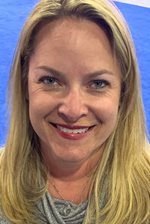 Kadi Schroeder, director of ancillary services
Kadi manages departments that collect specialized donations from patients or specifically recruited stem cell donors. Her teams also collect for research and participate in clinical trials to help advance health care.
"The people – my staff – are amazing, and the people who I collaborate with locally, as well as across the enterprise, amaze me with their motivation, dedication and enthusiasm for the patients we ultimately serve," Kadi said.
This June, after 22 years of service, Kadi plans to retire. Though she will leave Vitalant, the legacy and impact her team has made on the organization, its donor and patients and the blood industry will be her legacy.
Cecilia Padilla, registered nurse
Joining Vitalant in 2015, Cecilia works under the supervision of a licensed physician to perform advanced clinical procedures, including therapeutic apheresis, intra-operative auto-infusions, stem cell collection and photopheresis. She also receives and processes orders from community physicians; orders labs, fluids and materials; and assists with the development, implementation and evaluation of new and existing methodologies.
"One of the most rewarding aspects of being a nurse is the ability to connect with my patients on such an intimate level," she said. "I love that I can make a huge difference in my patient's life. I also love empowering and supporting patients and families to know they are able to get through anything."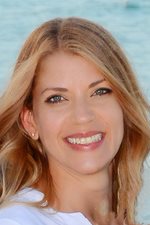 Mindi Johnson, clinical apheresis manager
Mindi and her team of nurses work together to provide clinical apheresis services. Completed mostly in hospitals, these procedures include therapeutic plasma exchange, red blood cell exchange, platelet and white blood cell depletions and stem cell collections.
Mindi, who joined Vitalant in 2004, also works behind the scenes to coordinate staffing and equipment needs to enable patient care to happen efficiently. Her favorite days, however, are when she's helping in the field.
"I get to work with the most amazing nurses to provide life-changing treatments to the communities we serve," she said. "I am inspired every day by the dedication of our team."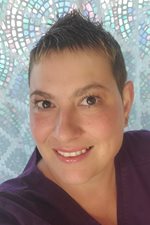 Sherry Speed, lead clinical specialist
Sherry Speed joined Vitalant in 2001. A registered nurse, she performs therapeutic apheresis procedures at local area hospitals, including red cell and plasma exchanges, cellular depletions and cellular collections such as mononuclear cells and hematopoietic progenitor cells.
"The best part of being a nurse at Vitalant is working alongside an amazing group of nurses to provide life-saving treatments to our patients during their most vulnerable times."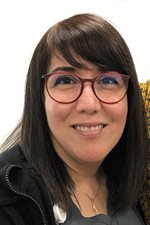 Christina Rodriguez, donor care specialist
Registered nurse Christina Rodriguez works as a donor care specialist on mobile drives. This role provides her an opportunity to apply the skills learned through her nursing education and to educate the community.
Working at Vitalant has allowed her to not only give back to the community but also to "make the best friends and coworkers."
Thank you to all our Vitalant nurses who help push our mission forward!
By Adam Testa, strategic communications manager, Vitalant