Joining more than 300 prior honorees, this year's inductees have donated blood hundreds of times, volunteered thousands of hours, helped recruit new donors – and saved countless lives. Through their efforts, they have helped patients recover after surgery, survive traumatic injuries and battle cancer and other conditions.
"Blood donation is a selfless, life-saving act, and this year's inductees have made heroic contributions to bolster the blood supply, which is critically needed to care for patients, especially during the ongoing nationwide shortage," said Dean Gregory, president, MedTech Global Commercial Operations at Fresenius Kabi.
Scott MacGregor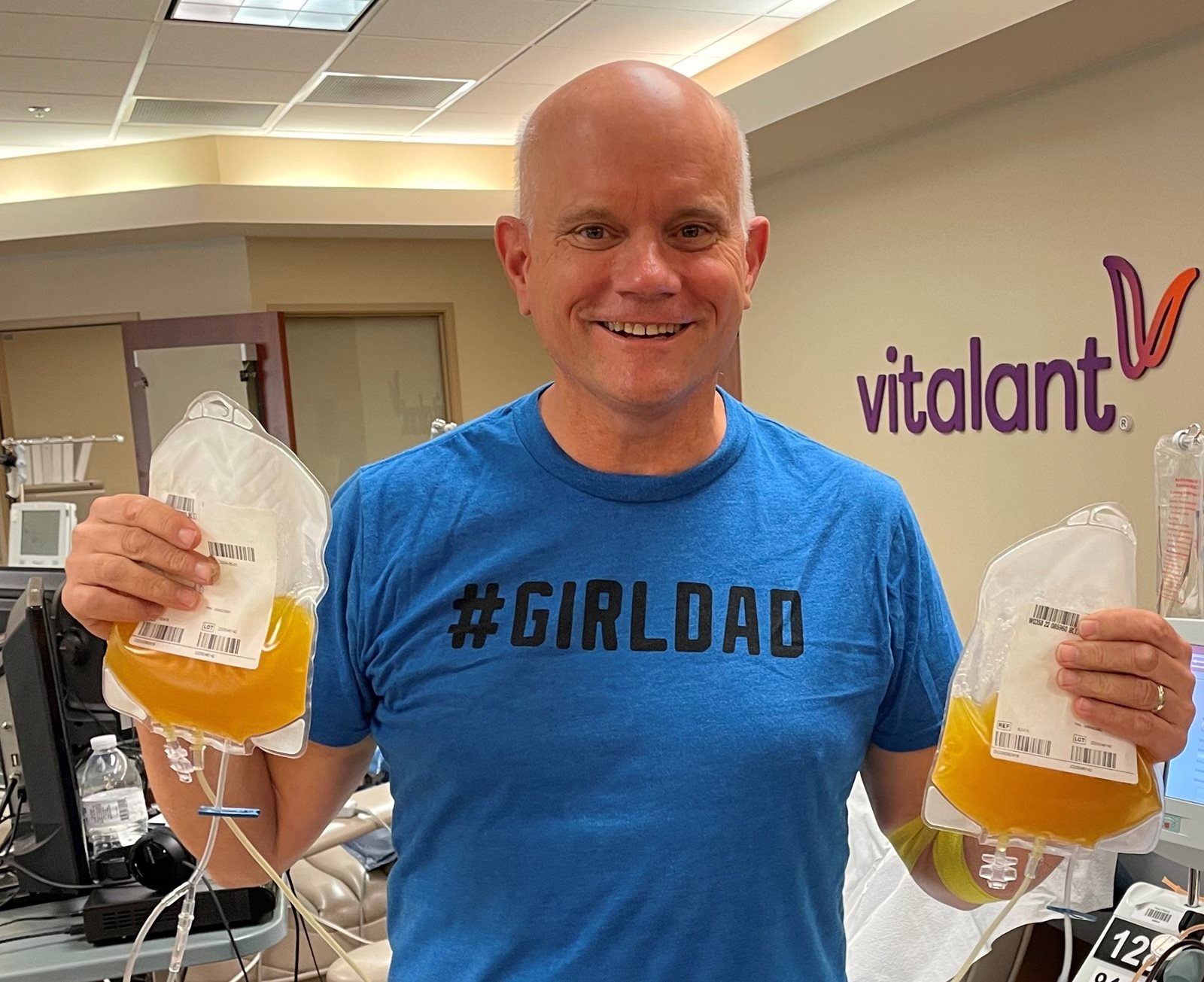 Scott has supported a safe, available blood supply in many ways, as a blood donor, blood drive coordinator, speaker, advocate, teacher and volunteer with Vitalant and Be The Match.
In 2013, his 7-year-old daughter Taryn was diagnosed with aplastic anemia. She received 58 blood transfusions and eventually needed a bone marrow transplant. Her two sisters were not a match. However, Ben, a young man from Ohio, honored his Be The Match registry commitment by donating blood stem cells for Taryn. She's now cured.
At Taryn's bedside, Scott learned the importance of platelets and decided to give. And then give some more. Today, he has amassed over 260 blood donations, primarily platelets with some red blood cell and plasma donations along the way. He thinks of his daughter every time he donates.
But Scott's commitment doesn't end with donations. He's volunteered hundreds of hours with Vitalant and Be The Match, leveraged his social media and cycling teams, offered testimony in legislative efforts and even became a transplant courier, traveling around the world delivering precious cargo.
As a result, Scott can count thousands of new donors and marrow registrants — and their impact for generations to come — as part of his lasting legacy.
Nanette Allen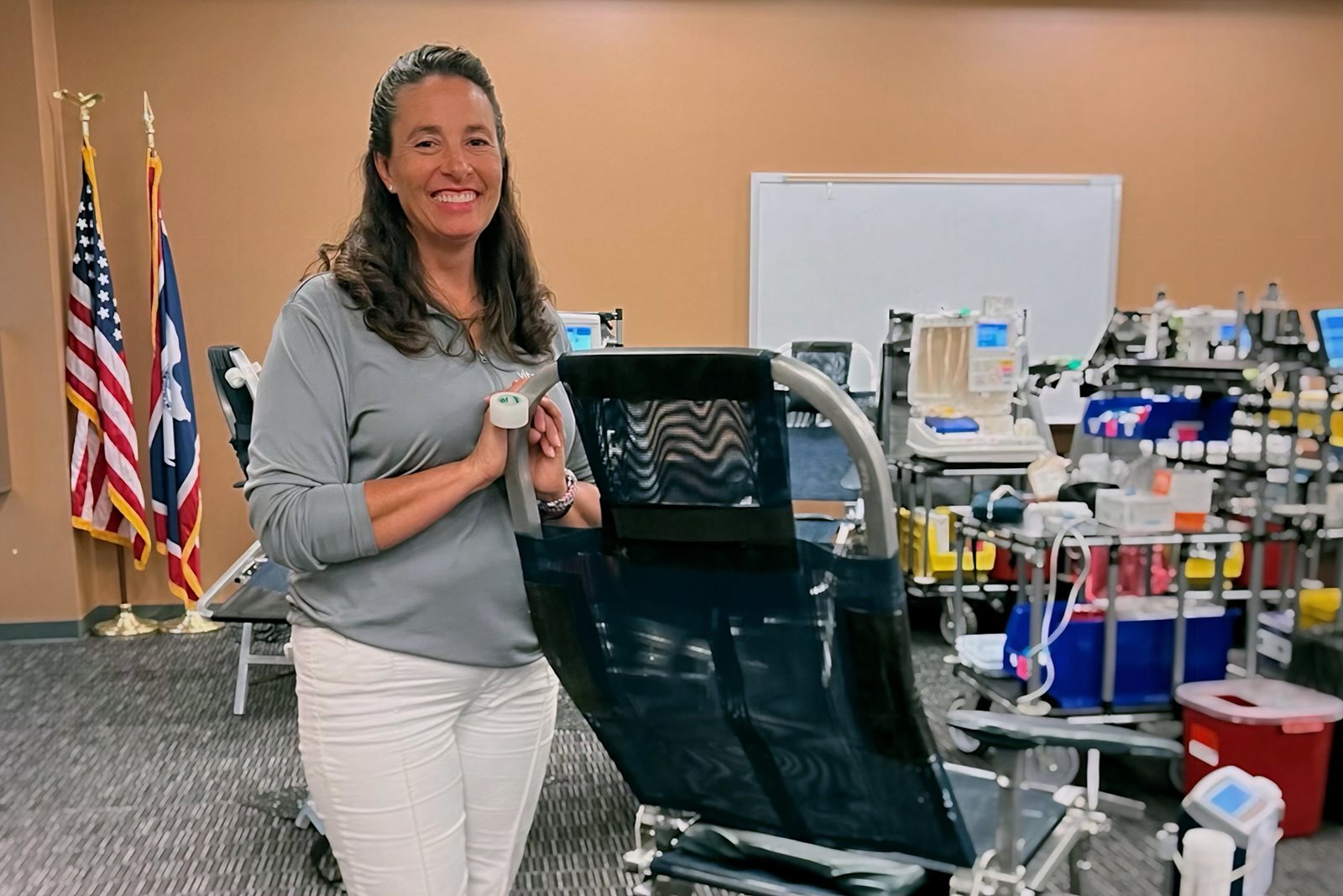 What began on a whim became a passion. Nanette's husband had been a donor, but with children and a busy schedule, she never considered it herself. In 2004, she tagged along – and got hooked. She has since donated more than 80 times.
About 10 years ago, Nanette's father unexpectedly needed blood – and donation became a family affair. Her husband, children and their spouses donate and volunteer with her as much as possible.
In 2011, Nanette's daughter, an eighth grader on the Student Council, asked for help coordinating a blood drive at her school. Nanette reached out to Vitalant and scheduled the drive. Shortly after, she helped the Cattle Women of Wyoming with a drive and has continued hosting since.
Nanette's motivation to serve and encourage others was strengthened by the 2007 death of an older volunteer she met while donating herself. A 14-gallon donor, he'd worked at drives educating and inspiring others like Nanette. Now, she wants to make a difference the way he did.
Well-known and respected in her community, Nanette remains busy with blood drives and other community service. She and her husband run into donors in the community who are always happy to share the stories of why they donate with Nanette – who likely inspired them to do so, as well.