It

's Hero Time. Save Lives Today.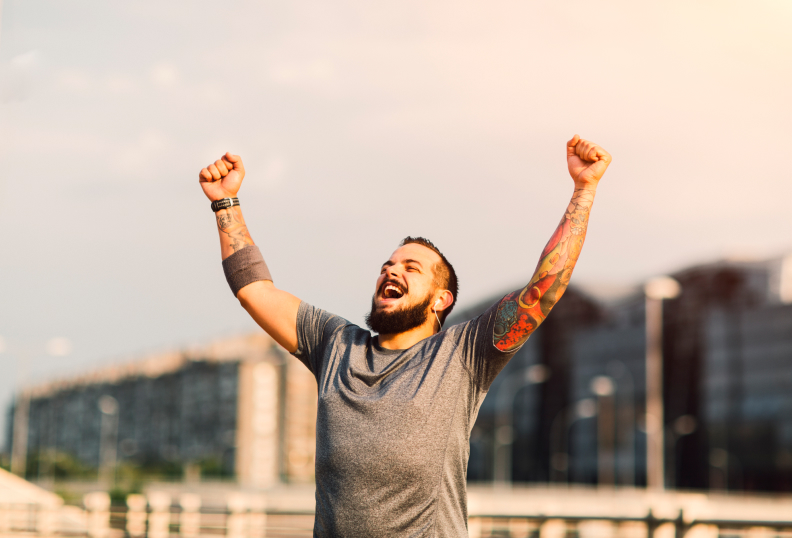 The Bill Shover Leadership Award
Presented by Vitalant (Southwest Division) &
The Community Leadership Council

The Bill Shover Leadership Award was created in 1999 by the Community Leadership Council (CLC) to honor an individual for outstanding service to Vitalant, formerly United Blood Services. It is named for Bill Shover for his significant contribution as a leader to Vitalant and the community blood program. The award is presented annually in February at the Vitalant Valentines for Life luncheon with over 500 in attendance honoring blood drive sponsors and their coordinators.
AWARD CRITERIA
The Bill Shover Leadership Award recognizes an individual who has voluntarily contributed time and talent to the betterment of the Arizona blood supply. As a leader, the nominee must meet the following criteria:
As a leader, this individual inspires, motivates and serves as an advocate for the promotion of the Vitalant community blood program.
As a leader, demonstrates innovation by making a difference in people's lives through the Vitalant community blood program.
As a leader, adds value to their own organization/employees as well as Vitalant through their contribution.

NOMINATIONS DUE ON OR BEFORE OCTOBER 29, 2022
SELECTION INFORMATION
Any individual or group may submit one or more nominations. If submitting multiple nominations, each one must be for a different individual.
Focus on nominee's areas of greatest impact and innovation on the community blood program.
Members of the Vitalant Community Leadership Council make the final selection based on the nomination criteria and procedures. All information provided will be verified by Committee members.
The following are not eligible for the award: current CLC members and Vitalant Board of Trustees members in addition to employees of Vitalant National Office, Vitalant Southwest Division and Creative Testing Solutions.


PAST BILL SHOVER AWARD RECIPIENTS
2021: Brian Farrell, Culver's Frozen Custard
2020: Mayor Jerry Weiers, City of Glendale
2019: Pat McMahon, Broadcasting Legend, AZ-TV7
2018: Kristi McPoland, Mother of blood recipient & blood donation advocate
2017: Joe Boudrie, Director of Programming, Phoenix Comic Fest
2016: Mac McClure (posthumous award), Flights for Life (bio below)
2015: Whataburger, Pam Cox, Vice President, Communications (bio below)
2014: Lorrie Glaeser, CEO & President, Streets of New York (bio below)
2013: Dennis Lunde, Owner, Lunde's Peoria Volkswagen (bio below)
2012: Derrick Hall, President and CEO, Arizona Diamondbacks (bio below)
2011: None awarded
2010: None awarded
2009: Michael D. Miller, President and COO, Scottsdale Insurance Company (bio below)
2008: Maryellen Gleason, President and CEO, The Phoenix Symphony
2007: Dan Jonuska, General Manager, Saturn of Scottsdale
2006: William Toops, Publisher/Owner, Glendale Star – Peoria Times
2005: None awarded
2004: Kimberly McWaters, President and CEO, Universal Technical Institute (bio below)
2003: None awarded
2002: Fred Schaefer, Vitalant Volunteer; Phoenix Coyotes
2001: Leonard Huck, President, Retired, Valley National Bank; Phoenix Suns
2000: Flights for Life Pilots
1999: Bill Shover, Arizona Republic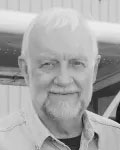 Mac McClure, Past President & Pilot, Flights for Life; Recipient of the 2017 Bill Shover Leadership Award (Posthumous Award)
Mac McClure served as the President of Flights for Life and flew 887 missions over 10 years as a volunteer pilot transporting blood for Arizona hospital patients. He died on Aug. 2, 2016 during a crash on his final mission. He held flight instructor certificates for Airplane Single and Multi-engline land, Rotorcraft-Helicopter, Glider and Instrument Airplanes. Mac spent most of his career with the Federal Aviation Administration where he received several service awards including the President's Award for Distinguished Federal Service. In addition to Flights for Life, Mac volunteered for the Boy Scouts of America and the United Way. Mac earned a Master in Business Administration from Oklahoma City University, and both a Master in Public Administration and a Doctor of Public Administration from the University of Southern California.
Whataburger: Recipient of the 2016 Bill Shover Leadership Award
Whataburger has focused on its fresh, made-to-order burgers and friendly customer service since 1950 when Harmon Dobson opened the first Whataburger as a small roadside burger stand in Corpus Christi, Texas. Dobson gave his restaurant a name he hoped to hear customers say every time they took a bite of his made-to-order burgers: "What a burger!" Within the first week, people lined up around the block for his 25 cent, 100 percent beef burgers served on five-inch buns. Today, the company is headquartered in San Antonio, Texas, with more than 780 locations in 10 states with sales of more than $1 billion annually. There are 18 Valley-wide locations. Visit www.whataburger.com for more information on the company or become a fan on Facebook at http://www.facebook.com/whataburger.
Lorrie Glaeser, Owner & Founder, C.E.O President, Streets of New York; Recipient of the 2014 Bill Shover Leadership Award
In 1976, Lorrie Glaeser and her family had a dream to start a neighborhood restaurant that truly made people feel like they were right back in their hometown eating their favorite pizza. Today, 35 years after they moved to Phoenix from New Jersey, Streets of New York continues to create award winning pizza and pasta for Italian food lovers throughout Arizona. Streets of New York has been recognized by the New Times as having the "Best Pizza in Phoenix" fifteen times! And in 2007, they were named the "Best Pizza in Phoenix" by AZ Central.com! Under the leadership of President & C.E.O. Lorrie Glaeser, the Streets of New York first partnered with UBS/Arizona in 2012, when they helped increase winter holiday blood donations by offering all December blood donors a voucher for a free medium pizza. Since then, Streets of New York has partnered with UBS/Arizona to attract more than 30,000 blood donors for Arizona hospital patients.

Dennis Lunde Owner, Lunde's Peoria Volkswagen Recipient of the 2013 Bill Shover Leadership Award
Dennis Lunde has utilized his resources at his automobile dealership to sponsor the "Drive Away a Hero" campaign to increase summer blood donations every year since 2005. First, as a Saturn dealership owner (2 of the 4 Valley dealerships), he funded half of the cost to donate a new Saturn for five consecutive years to raffle among summer blood donors, hosted multiple blood drives at his showroom for his customers/staff, included blood donation messages in his automated calls/newsletters to his customer base and offered a free oil change to all blood donors. When the Saturn brand was discontinued after the 2009 raffle, Dennis purchased a Volkswagen franchise and enthusiastically became the sole sponsor of the "Drive Away a Hero" campaign. The following year, Dennis motivated all of the other six Volkswagen dealers in his region to join the annual "Drive Away a Hero" campaign and stepped up as their spokesperson. This enabled United Blood Services to greatly increase our community exposure and summer blood donations.
Derrick Hall President and CEO, Arizona Diamondbacks; Recipient of the 2012 Bill Shover Leadership Award
President and CEO Derrick Hall has turned the D-backs organization into a model franchise within the sports industry and throughout the business world during his seven years at the helm of the club. In the community, Hall has positioned the D-backs as one of the largest philanthropic entities in the Valley. In 2012, the Arizona Diamondbacks Foundation and the D-backs' organization surpassed the $30 million mark in charitable giving since their inception in 1998, including more than $19 million in the past seven years under Hall's direction. Hall's commitment to giving back extends to his support of the United Blood Services High School Challenge program, which annually garners more than 23,000 blood donations for Arizona hospital patients. The team donates 900 tickets for students to attend the annual UBS High School Celebration Night and also underwrites a college scholarship for a deserving high school blood drive committee member. In addition, the team donates 1,000 tickets toward a summer community blood drive effort that supports donation during a difficult time of year. A D-backs representative has served on the United Blood Services Community Leadership Council since the team took the field more than a decade ago, including Derrick, who served from 2006 to 2011.

Michael Miller President & COO, Scottsdale Insurance Company; Recipient of the 2009 Bill Shover Leadership Award
Michael Miller makes blood donation part of the culture at Scottsdale Insurance Company. As a dedicated multiple-time-a-year blood donor, Michael Miller leads by example for all employees. He also goes beyond allowing employees to take time off from work to donate at blood drives; he thanks every employee who donates with a half-day off for every blood donation. Since 2000, Scottsdale Insurance Company employees have made more than 7,160 donations at their blood drives, now averaging over 620 donations each year.
Kimberly McWaters President & CEO, Universal Technical Institute; Recipient of the 2004 Bill Shover Leadership Award
As president of Universal Technical Institute, Kimberly McWaters has instilled the value of giving back to the community and that sharing good health is part of the UTI experience. Hosting five three-day blood drives annually, UTI is continually a leader in blood donation in Arizona by bringing in the highest volume of any account. Their awards and recognition for blood donation include United Blood Services Hero Award 4 years in a row and they were the only organization to receive the Power Red Award for seven consecutive years until it was permanently retired in 2011. Most recently, they earned the America's Blood Center's Award of Excellence for Most Productive Blood Drive in 2011. Kimberly McWaters further demonstrated her passion for saving lives through the UBS mission by serving six years on the Community Leader Council.