It

's Hero Time. Save Lives Today.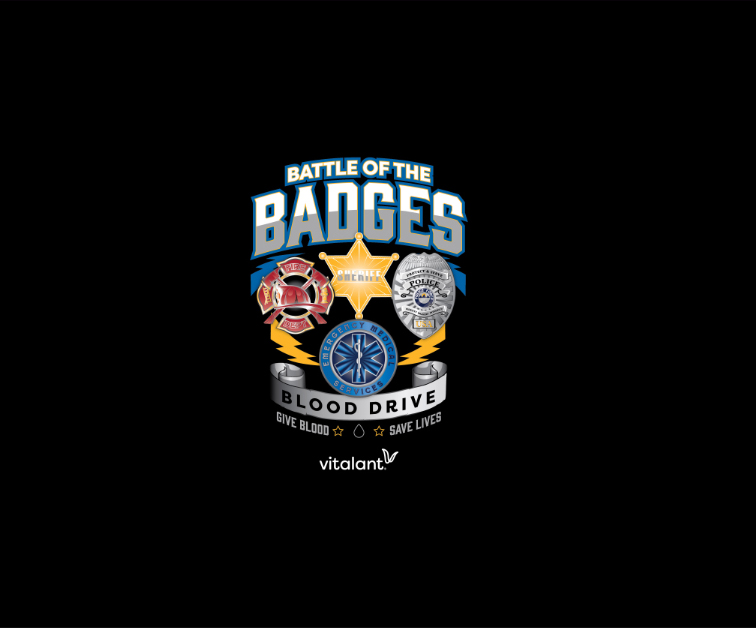 Sierra Battle of the Badges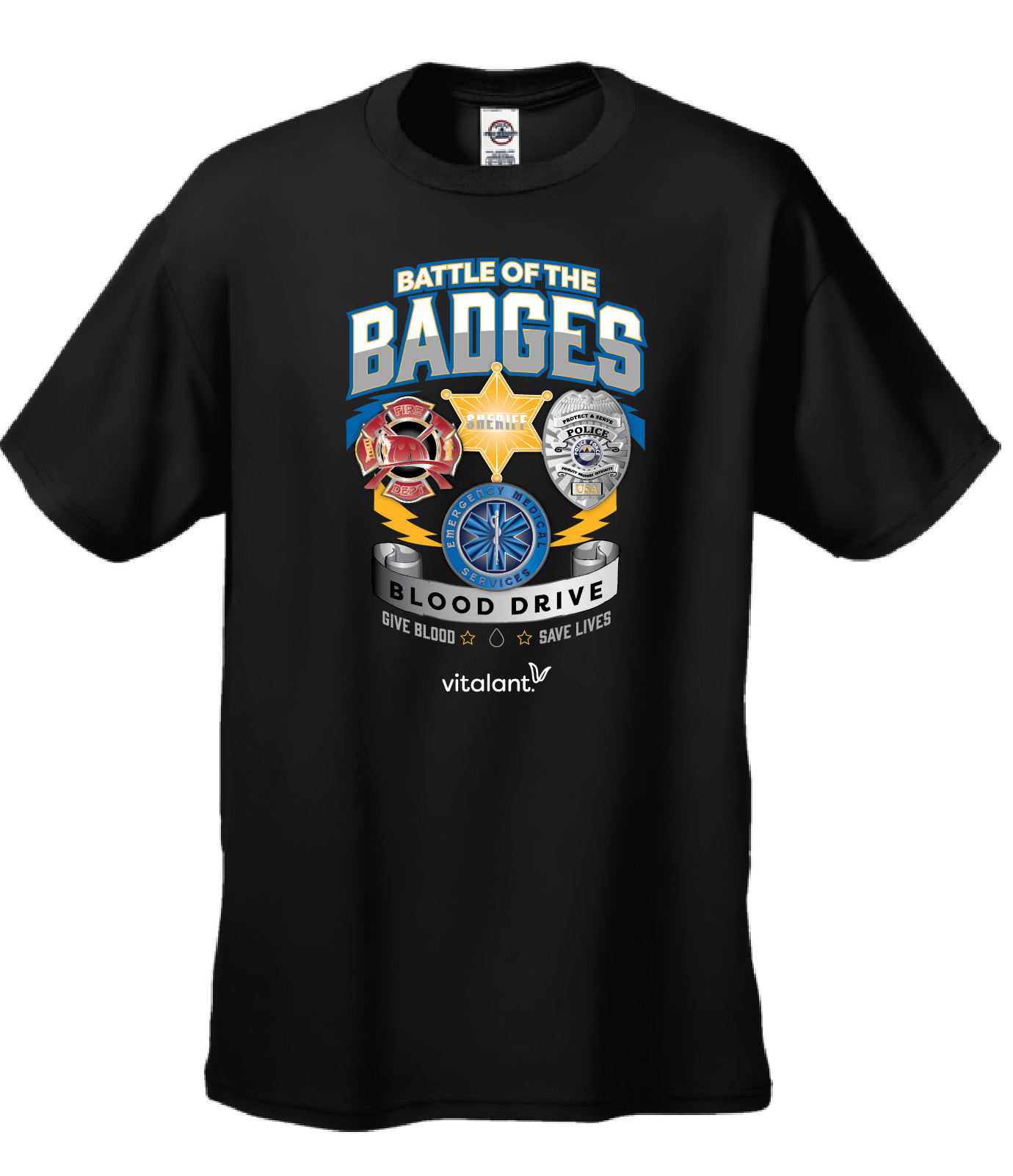 Join our local First Responders as they engage in a friendly competition to see who can collect the most life saving blood.
To make an appointment, click on the location below at which you would like to donate.
All donors receive a Battle of the Badges blood donor T-shirt, while supplies last.
Thursday, June 29
Carson City Sheriff
911 East Musser Street
11:00 AM - 3:00 PM
SCHEDULE YOUR APPOINTMENT HERE
All donors will be entered in the Big $10k Givewaway for a chance to win a $10,000 gift card. vitalant.org/june2023giveaway
Monday, July 17
Mammoth Lakes Fire Station
10:00 AM - 6:00 PM
SCHEDULE YOUR APPOINTMENT HERE
Tuesday, July 18
Mammoth Lakes Fire Station
8:00 AM - 12:30 PM
SCHEDULE YOUR APPOINTMENT HERE
Tuesday, July 18
Virginia City Community Senior Center
100 Mill Street
10:00 AM - 2:00 PM
SCHEDULE YOUR APPOINTMENT HERE
Tuesday, July 18
Lockwood Community Senior Center
800 Peri Ranch Road
12:00 PM - 2:00 PM
SCHEDULE YOUR APPOINTMENT HERE
Wednesday, July 19
Fallon Convention Center
100 Campus Way
9:30 AM - 3:00 PM
SCHEDULE YOUR APPOINTMENT HERE
Thursday, July 20
Fallon Convention Center
100 Campus Way
9:30 AM - 3:00 PM
SCHEDULE YOUR APPOINTMENT HERE
Tuesday, July 25
Susanville, Church of Jesus Christ of Latter-day Saints
905 Richmond Road
12:00 AM - 6:00 PM
SCHEDULE YOUR APPOINTMENT HERE
Wednesday, July 26
Susanville, Church of Jesus Christ of Latter-day Saints
905 Richmond Road
8:30 AM - 3:00 PM
SCHEDULE YOUR APPOINTMENT HERE
Wednesday, July 26
Winnemucca Convention Center
50 W. Winnemucca Boulevard
12:15 PM - 6:00 PM
SCHEDULE YOUR APPOINTMENT HERE

Thursday, July 27
Winnemucca Convention Center
50 W. Winnemucca Boulevard
9:00 AM - 2:00 PM
SCHEDULE YOUR APPOINTMENT HERE

Tuesday, August 1
Elko Church of Jesus Christ of Latter-day Saints
3001 N. 5th Street
11:30 AM - 6:30 PM
SCHEDULE YOUR APPOINTMENT HERE
Tuesday, August 1
Fernley Out of Town Park
500 County Hollow Drive
3:00 PM - 7:00 PM
SCHEDULE YOUR APPOINTMENT HERE

Wednesday, August 2
Elko Church of Jesus Christ of Latter-day Saints
3001 N. 5th Street
10:00 AM - 3:30 PM
SCHEDULE YOUR APPOINTMENT HERE

Thursday, August 3
Springcreek Church of Jesus Christ of Latter-day Saints
234 Boyd Kennedy Road
9:00 AM - 1:30 PM
SCHEDULE YOUR APPOINTMENT HERE

Thursday, August 10
REMSA/Care Flight
500 Edison Way, Reno
9:30 AM - 1:00 PM
SCHEDULE YOUR APPOINTMENT HERE
Monday, August 14
Reno Firefighters Association
Union Hall, 9590 S. McCarran Blvd.
9:00 AM - 1:45 PM
SCHEDULE YOUR APPOINTMENT HERE
Wednesday, August 16
Sparks City Hall
431 Prater Way
10:00 AM - 5:00 PM
SCHEDULE YOUR APPOINTMENT HERE
Thursday, August 17
Carson Valley Inn
1627 Hwy 395, Minden
10:00 AM - 4:00 PM
SCHEDULE YOUR APPOINTMENT HERE
Tuesday, August 22
Reno Aces Ballpark
250 Evans Avenue
8:00 AM - 1:00 PM
SCHEDULE YOUR APPOINTMENT HERE
Wednesday, August 23
Reno Aces Ballpark
250 Evans Avenue
8:00 AM - 1:00 PM
SCHEDULE YOUR APPOINTMENT HERE