Vitalant Colorado Springs Blood Donation Center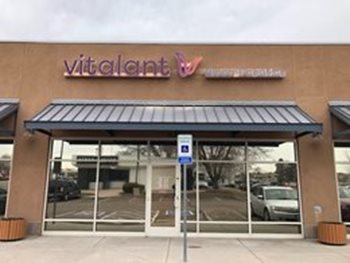 Address
3670 Austin Bluffs Parkway
Suite 110
Colorado Springs, CO 80918
Schedule now
Hours
7:00 am-6:30 pm

7:00 am-6:30 pm

7:00 am-6:30 pm

7:00 am-6:30 pm

7:00 am-6:30 pm

7:00 am-2:30 pm

7:00 am-2:30 pm
The Colorado Springs donation center is located at 3670 Austin Bluffs Parkway #110, Colorado Springs, CO 80918 near the corner of N. Academy Blvd. This center is easy to find in the shopping center next to QDOBA.
Blood donation types collected at this site are whole blood, platelets, plasma, and Power Red (double red cell). The location is open seven days a week for all donation types.
There is ample parking with two accessible parking spots available. There is Spanish-speaking staff at this center.
Blood donation in Colorado Springs, CO, is safe and easy to do, and it can transform the lives of others. Thousands of people in the U.S. need blood transfusions every day. Help meet this need by giving blood near you at a Vitalant blood center today. Schedule an appointment to give back to your community in a meaningful way!