Vitalant Crystal Lake Blood Donation Center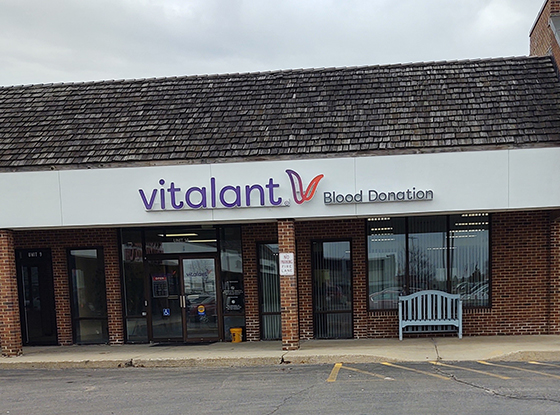 Address
5150 Northwest Highway
Crystal Lake, IL 60014
(877) 258-4825
Schedule now
Hours
12:00 pm-7:00 pm

12:00 pm-7:00 pm

9:30 am-4:30 pm

9:30 am-4:30 pm

7:00 am-1:30 pm

7:00 am-1:30 pm

7:00 am-1:30 pm
You can find our Crystal Lake donation center at 5150 Northwest Highway, Crystal Lake, IL 60014. Parking is free, and accessible parking is also available.
The Vitalant Crystla Lake location serves McHenry and Kane County and has a bilingual staff fluent in Spanish, Romanian and Polish.
Blood donation types collected at this site are whole blood, Power Red (double red cell), platelets and plasma. The location is open every day.
Donating blood in Crystal Lake, IL, is one of the fastest and most effective ways to give back to your community and transform the lives of those in need. Our Vitalant Crystal Lake blood donation center puts donor and patient safety as our top priority. Donating blood is safe and easy to do. Become a blood donor in Crystal Lake by making an appointment today! Our friendly professional staff is ready to assist you in the blood donation process.