Vitalant Greeley Blood Donation Center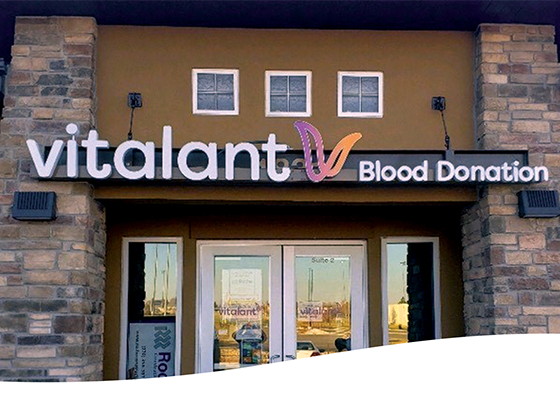 Address
1831 65th Ave., Unit 2
Greeley, CO 80634
(877) 258-4825
Schedule now
Hours
7:00 am-6:30 pm

7:00 am-6:30 pm

7:00 am-6:30 pm

7:00 am-6:30 pm

7:00 am-6:30 pm

7:00 am-2:30 pm

7:00 am-2:30 pm
The Greeley donation center is located at 1831 65th Ave., Suite 2, Greeley, CO 80634. The center is on 65 Ave. just north of 20th Street, across from the PB Roche Memorial Baseball Training facility.
Blood donation types collected at this site are whole blood, platelets, plasma, and Power Red (double red cell). The location is open seven days a week for all donation types.
There is ample parking with accessible parking spots available near the entrance.