Vitalant Greensburg Blood Donation Center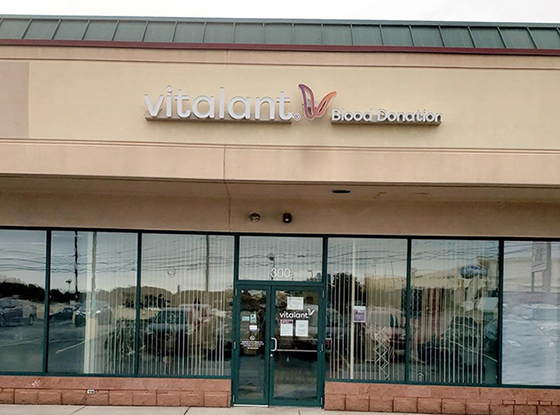 Address
Greengate Commons Shopping Plaza
6044 Route 30, Suite 300
Greensburg, PA 15601
(877) 258-4825
Schedule now
Hours
Closed

12:00 pm-7:00 pm

Closed

12:00 pm-7:00 pm

Closed

7:30 am-2:30 pm

Closed
Our Greensburg donation center is conveniently located right along the Route 30 thoroughfare, in the Greengate Commons shopping plaza, 6044 Route 30, Suite 300, Greensburg, PA 15601.
This location is the easternmost donation center in the Vitalant Pittsburgh area, and not only serves donors in Greensburg but also Youngwood, Jeannette, Fort Allen and Bovard. All donation types are collected: whole blood, Power Red, plasma and platelets, and there is ample parking in the plaza parking lot.
Blood donation in Greensburg, PA, is safe and easy to do, and it can transform the lives of others. Thousands of people in the U.S. need blood transfusions every day. Help meet this need by giving blood near you at a Vitalant blood center today. Schedule an appointment to give back to your community in a meaningful way!