Vitalant Littleton Blood Donation Center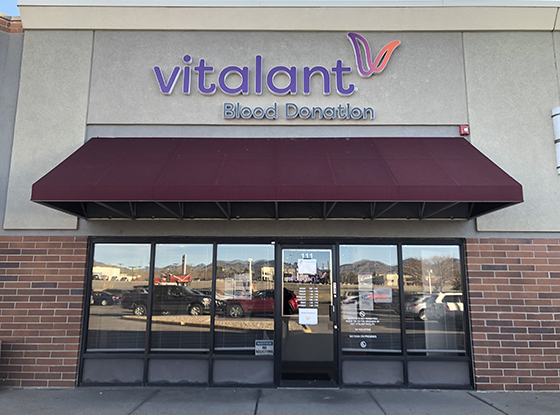 Address
5066 S. Wadsworth Blvd.
Suite 111
Littleton, CO 80123
(877) 258-4825
Schedule now
Hours
7:00 am-6:30 pm

7:00 am-6:30 pm

7:00 am-6:30 pm

7:00 am-6:30 pm

7:00 am-6:30 pm

7:00 am-6:30 pm

7:00 am-6:30 pm
The Vitalant Littleton donation center is located at 5066 S. Wadsworth, Ste 111, Littleton, CO 80123 in the Marsten Park Plaza Retail Center. You will find the center in the northeast corner of Belleview and Wadsworth next to Club USA.
Blood donation types collected at this site are whole blood, platelets, plasma, and Power Red (double red cell). The location is open seven days a week for all donation types.
There is ample parking with accessible parking spots available. There is Spanish-speaking staff.