Vitalant Pittsburgh (North Hills) Blood Donation Center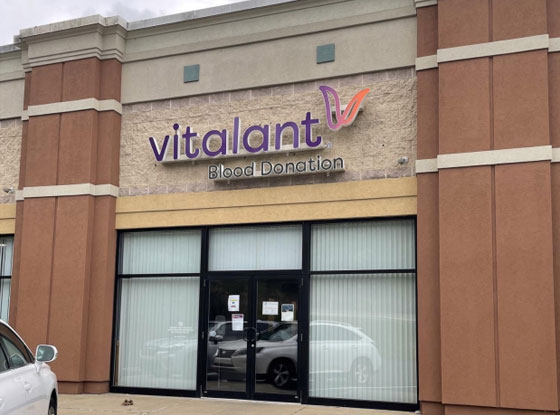 Address
McKnight North Professional Center
9365 McKnight Road, Suite 600
Pittsburgh, PA 15237
(877) 258-4825
Schedule now
Hours
12:00 pm-7:00 pm

12:00 pm-7:00 pm

12:00 pm-7:00 pm

12:00 pm-7:00 pm

7:30 am-2:30 pm

7:30 am-2:30 pm

7:30 am-2:30 pm
The Vitalant Pittsburgh (North Hills) donation center is located at 9365 McKnight Road, Suite 600, Pittsburgh, PA 15237, in a separate building next to Outback Steakhouse. There is free parking on the premises.
The North Hills donation center serves donors in McCandless, Franklin Park, Ingomar, Wexford and surrounding communities. It is open 7 days a week (alternating Sundays).
Blood donation in Pittsburgh, PA, is safe and easy to do, and it can transform the lives of others. Thousands of people in the U.S. need blood transfusions every day. Help meet this need by giving blood near you at a Vitalant blood center today. Schedule an appointment to give back to your community in a meaningful way!
All blood donation types are collected at this donation location: whole blood, platelets, plasma and Power Red (double red). Appointments must be made for apheresis (double reds, platelets, plasma). Holiday hours may vary.