As one of the nation's largest nonprofit blood and biotherapies providers, Vitalant unveiled its new Denver-based Innovation Center in a ribbon-cutting ceremony.
"Blood centers have an iconic history, emerging after World War II to meet the transfusion needs of patients. While modern blood services have changed tremendously over the last 80 years, there is an opportunity to pursue innovative services and lifesaving blood-derived products at a greater pace," said David R. Green, president and CEO of Vitalant. "The Vitalant Innovation Center represents our commitment to forging advancements in transfusion medicine to help save and sustain more lives."
"For example, we are working with partners to evaluate alternative methods of storage that could prolong the shelf-life of red blood cells while maintaining efficacy," Green continued. "This can have a meaningful impact on the resiliency of our nation's blood supply."
Housed adjacent to Vitalant's Denver blood center and Research Institute, the Innovation Center is nearly 5,000 square feet, including a 3,200-square-foot flexible lab space to pilot new technologies and processes. The facility, primarily funded by a generous $8 million Bonfils Blood Center Donor Advised Fund donation, has 19 full-time employees.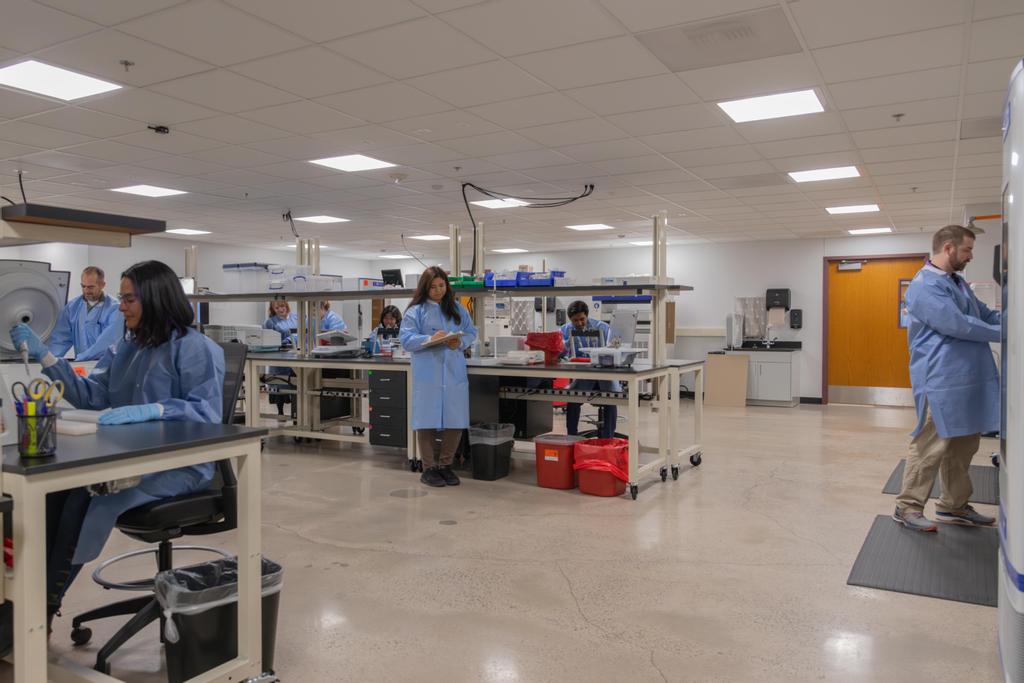 "The Innovation Center provides a much-needed 'sandbox' to advance cutting-edge developments and bring new products to Vitalant and the blood services industry," Susanne Marschner, Ph.D., Vitalant Innovation Center vice president of research and scientific programs, said. "We also look forward to partnering with like-minded organizations to support their research and development needs with our capabilities."
The Innovation Center's full capabilities include:
Blood center process and equipment testing

Cell sourcing

Pre-clinical testing

Clinical trial supply

Biorepository with the capacity to securely store up to 1.5 million samples